---
On 9 February 1974, Shostakovich posed for artist Tair Teimurovich Salakhov, who did several sketches for the future portrait, now in the Tretyakov Gallery.
On 15 November, the premiere of the Fifteenth Quartet was held in the Maly Hall of the Glinka Philharmonic in Leningrad as performed by the Taneev Quartet. On 22 November, the quartet was preformed by the Taneev Quartet in the Moscow House of Composers.
On 14 September 1974, the premiere of the opera 'The Nose' was held at the Moscow Chamber Music Theatre, which had not been performed in Russia since 1930. Director of the performance Boris Pokrovsky, music director and conductor Gennadi Rozhdestvensky.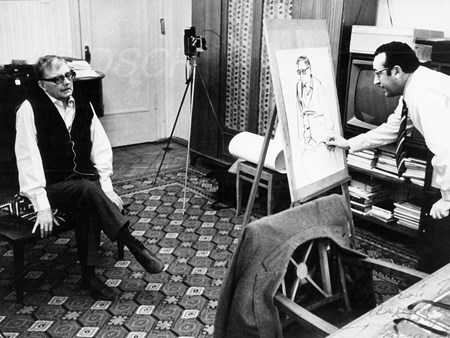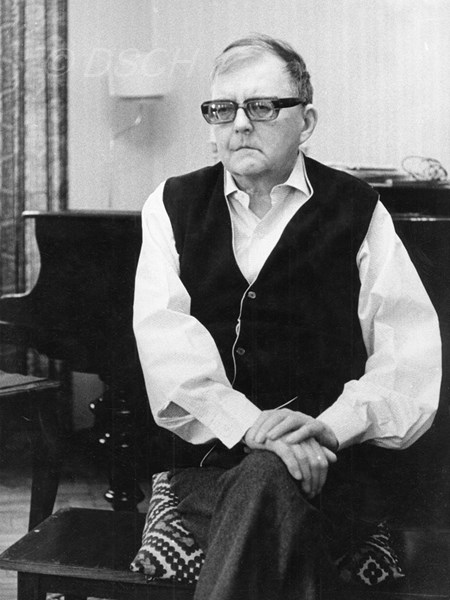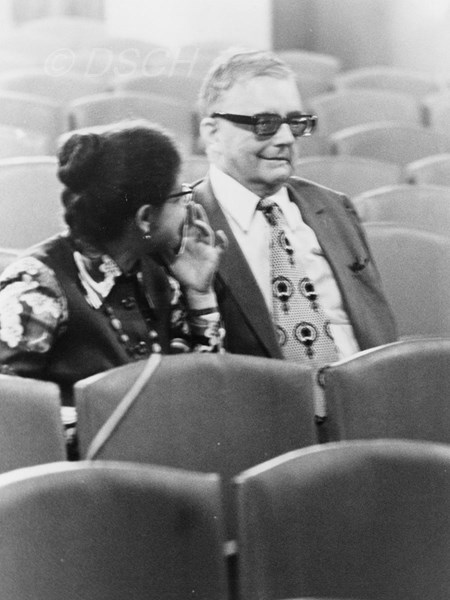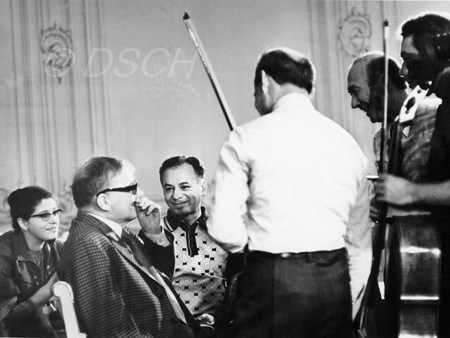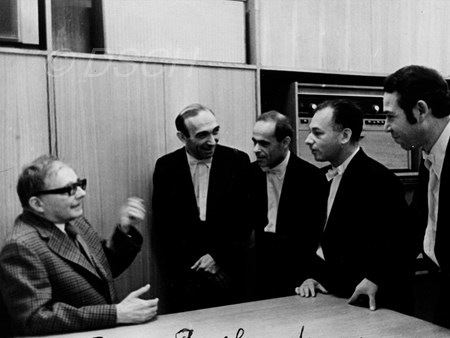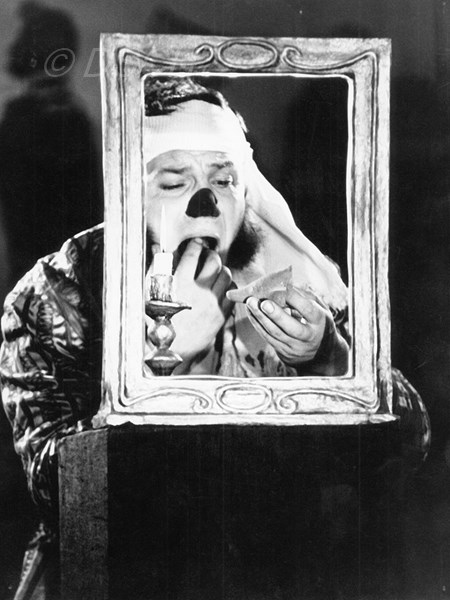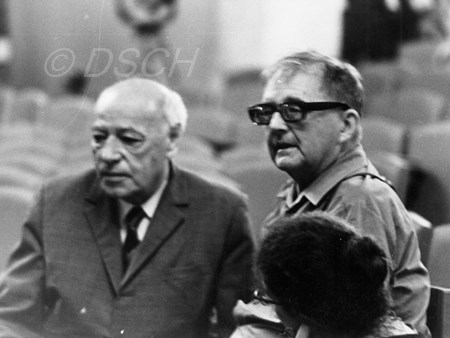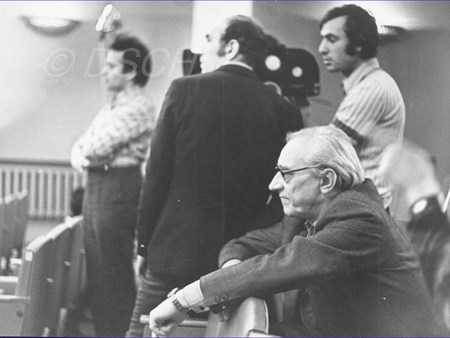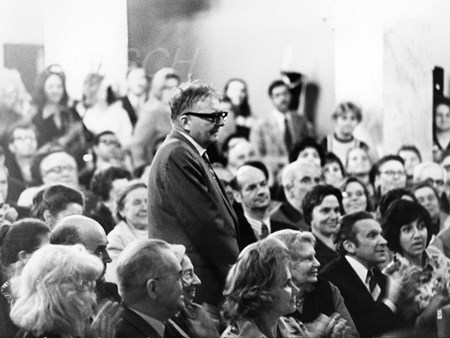 September 12th and 14th - Premieres of the opera "The Nose" in the Moscow Chamber Music Theatre.
October 25th - Premiere of String Quartet No. 15 (ор.144).
December 23rd - Premiere of the Suite on Verses of Michelangelo (ор.145).
Chairman of the organizing committee of the Tchaikovsky International Piano Competition Re-election as deputy to the Supreme Soviet of the USSR.
January 10, 1974
"My right arm is not functioning properly again. It is so bad that I have begun to train my left hand, but so far my success in this endeavour has been negligible."
April 12, 1974,, Zhukovka
"Forgive me for writing so little: my right arm is causing me a lot of trouble."
August 23, 1974
"The most important things in these sonnets are: Wisdom, Love, Creativity, Death and Immortality..."
February 21, 1974, Zhukovka
"When I read 'Ward 6' by Chekhov and when in that story Andrei Ragin is mentioned, I feel that I am reading memoirs about me. This applies in
particular to the descriptions of him as he receives patients, or when he signs a 'deliberately mean bill' or when he 'ponders'... and to many other things.
Re-read 'Ward Six' and then my 'character' will be clear for you. My hand is not writing properly, only with great difficulty. This is why I am finishing
the letter here. ..It would be nice if we could meet and have a leisurely glass of wine and 'deliberate' for a while."
August 24, 1974, Zhukovka
"I have composed quite a lot recently. I have written a Suite for bass and piano (11 pieces) to words by Michelangelo. <...>
After this suite I composed 'Four Verses of Captain Lebyadkin' to words by Dostoevsky.
No.1. The Love of Captain Lebyadkin.
No.2. The Cockroach.
No.3. The Chairty Ball for Governesses.
No.4. A Pure Soul.
All this is from the novel 'The Possessed'. Captain Lebyadkin is to a large degree a clown, but, as I see it, also an evil character."
Irina Shostakovich,
the composer's widow:
"There was an anniversary of Michelangelo's birth. Shostakovich was surprised that Michelangelo had written poems and he asked me to buy him a book of them.
He rather quickly marked what was of interest to him. Then he rejected some pieces, some he grouped together and he began to compose. Fairly soon this cycle
was ready. As regards the dedication: when he had finished he called me and said:' Come here'. I was busy at the time and said: 'What's the point, I don't understand very much about music.' He said:' You can read. Come here.' I went over to him and saw that he had dedicated it to me.
This composition he arranged later for a large orchestra and Maxim, after Shostakovich had died, conducted the first performance..."
Rodion Shchedrin:
"It was always interesting to watch him. Everything could be read on his face the tiniest nuance of music. In general I feel that Shostakovich's quartets,
as regards their expression of emotional states, are unequalled and can be compared to the subtlest, imperceptible shimmering in Nature, the gradual
transition from night to morning, from morning to day... Shostakovich had wanted to write twenty-four Quartets, one in each of the tonalities, but he managed to compose only fifteen."
---