---
In February 1973, 'Katerina Izmailova' was performed at the Berlin Deutschen Staatsoper (GDR). On 19-22 February, Shostakovich attended the rehearsals, and on 24 February the premiere was held.
In April 1973, Shostakovich finished the score of the Fourteenth Quartet, and at the beginning of August finished Six Songs on Poems by Marina Tsvetayeva for contralto and piano. In the autumn of 1973, Dmitri Dmitriyevich was in the hospital for a long time and did not attend the premiere of either composition in Leningrad. The Fourteenth Quartet was first performed in Moscow on 14 November 1973. On 27 December, the Moscow premiere of Six Songs on Poems by Marina Tsvetayeva was held in the Maly Hall of the Conservatory as performed by Irina Bogacheva and Sofia Vakman. The Fourteenth Quartet was also performed in the same concert.
In May 1973, the opera 'Katerina Izmailova' was performed at the Det kgl. Teater in Copenhagen. The premiere was held on 14 May. On 26 May, during the intermission of the performance of 'Katerina Izmailova', Shostakovich was awarded with a prize of the Le'onie Sonning's Musikfond. 15-25 May, Shostakovich took a holiday at the Bondehuset guesthouse in the town of Fredensborg, where he was visited by Veniamin Basner and Andrei Petrov. On 15 October 1973, Shostakovich attended the anniversary evening of Aram Khachaturian in the Hall of Columns at the House of Unions in Moscow.
From 3 to 11 June, Shostakovich made a trip across the Atlantic to the USA on the 'Mikhail Lermontov' liner. During this trip, he said in an interview, meaning the Fourteenth Quartet: 'Literally a few days before leaving, I wrote a string quartet, I left it at home and now I miss it very much.' On 16 June, a ceremony took place to award Shostakovich a doctor's degree in the fine arts of Northwestern University in Evanstone.
Photographer Semyon Isaakovich Khenkin, who photographed Shostakovich repeatedly in the 1960s and 1970s, took several photographs at the dacha in Zhukovka in July 1973.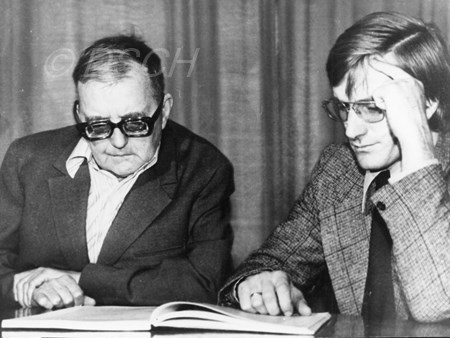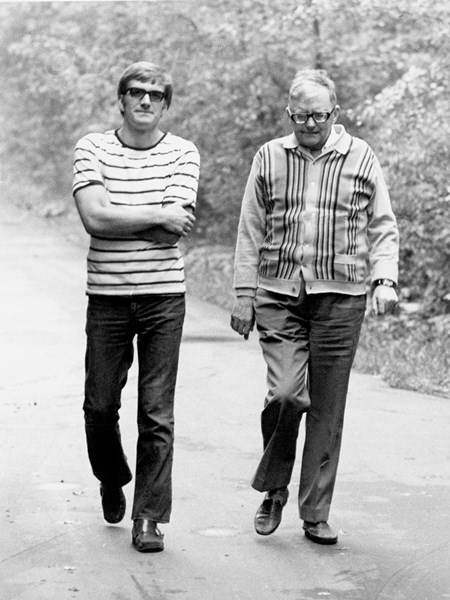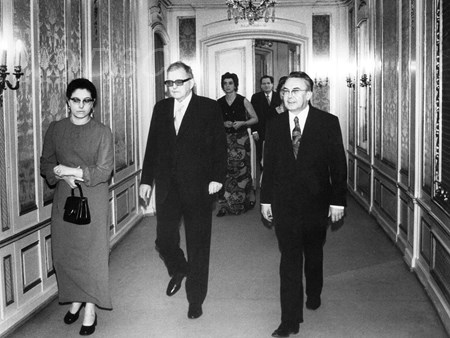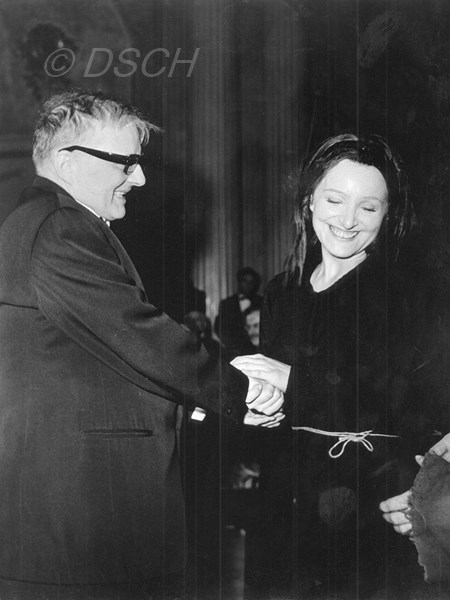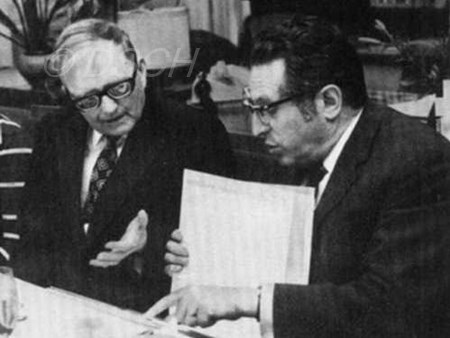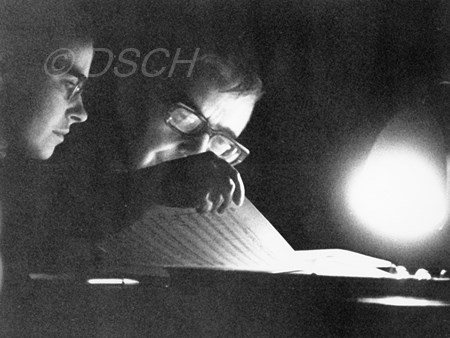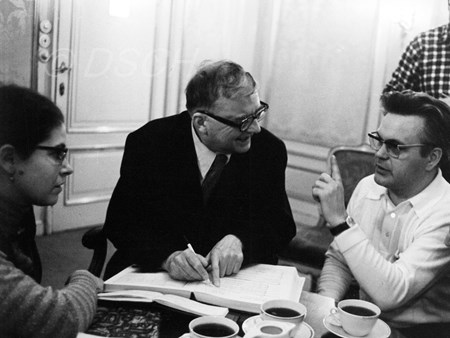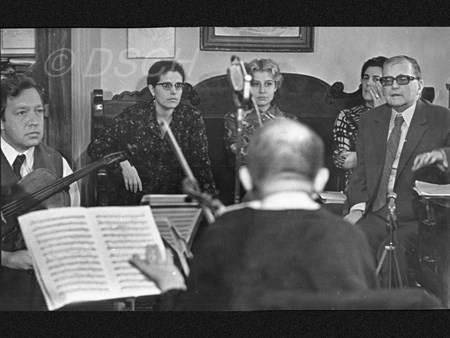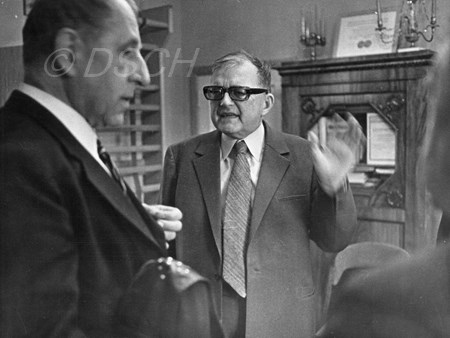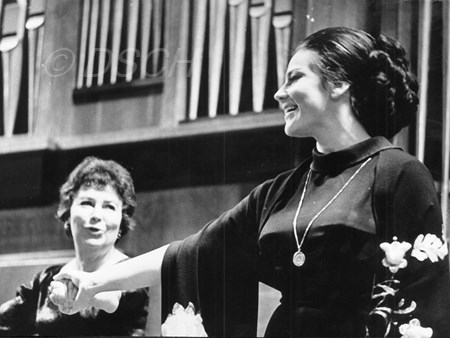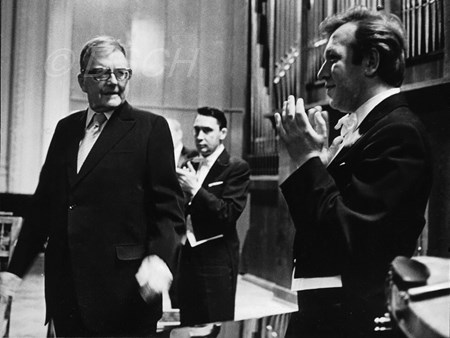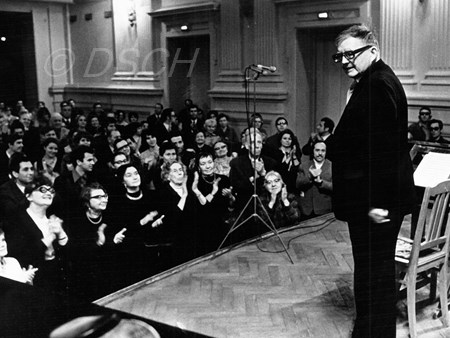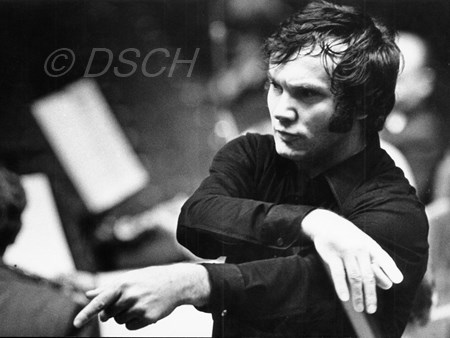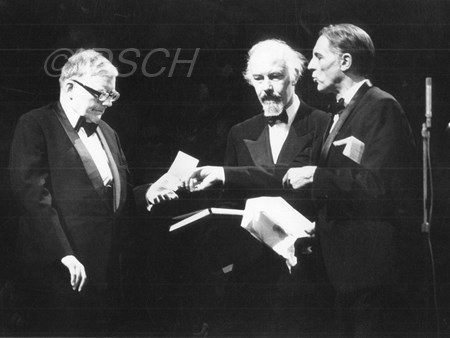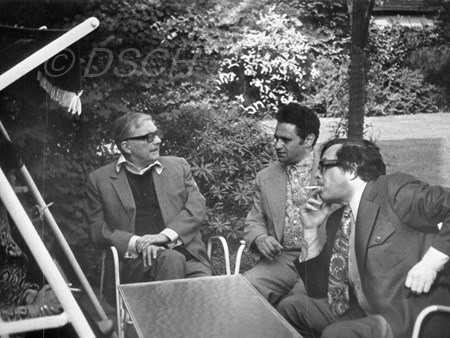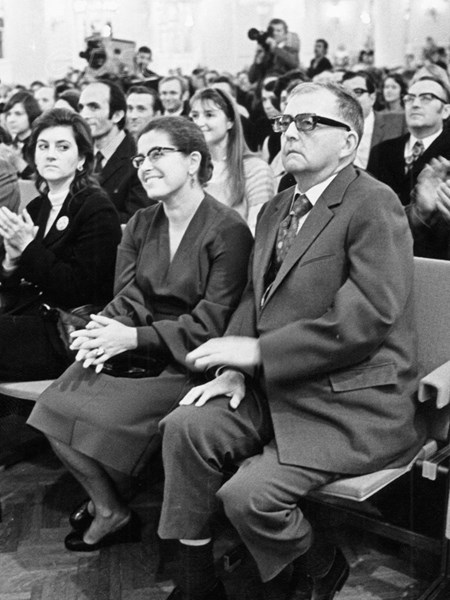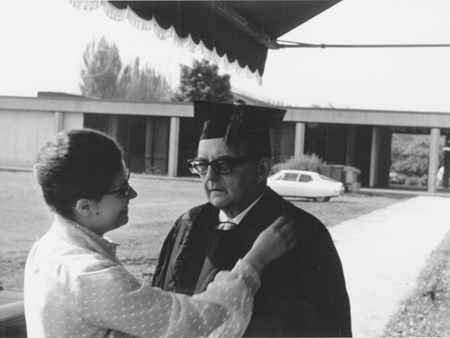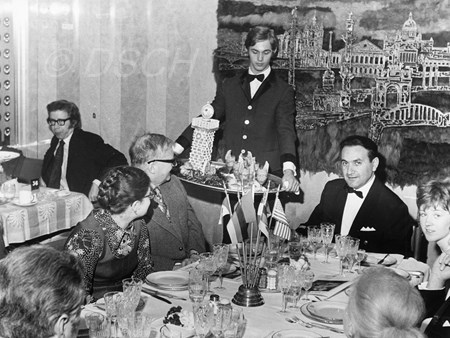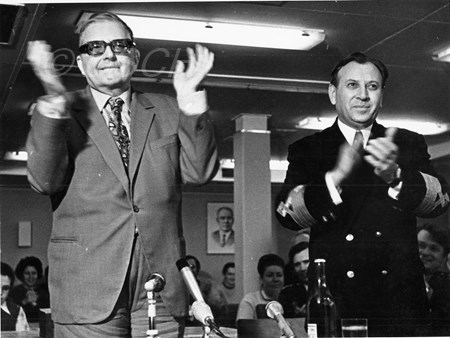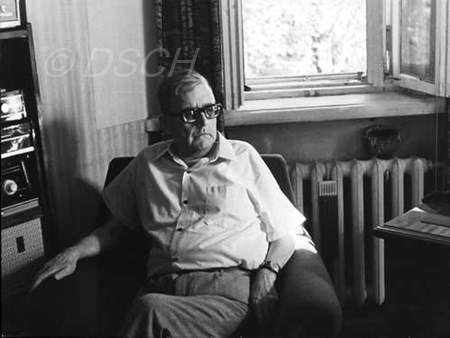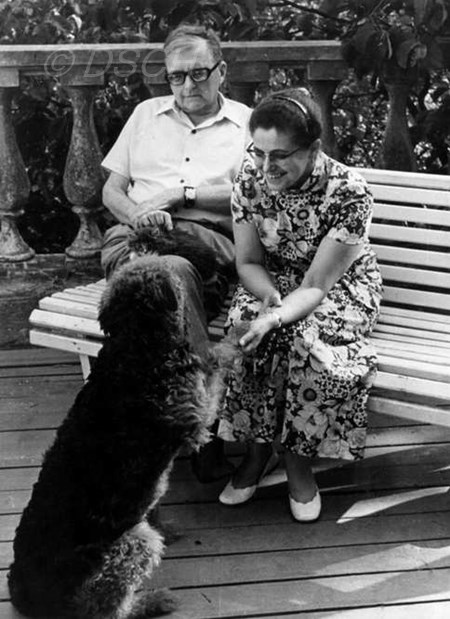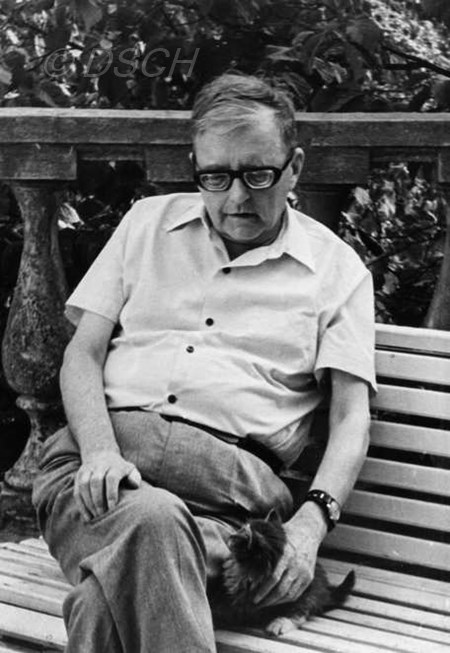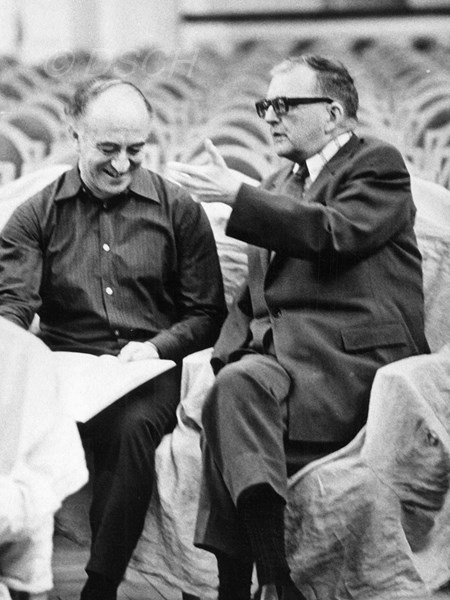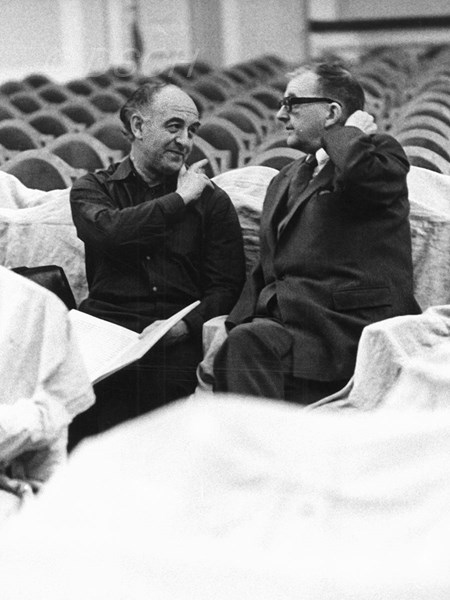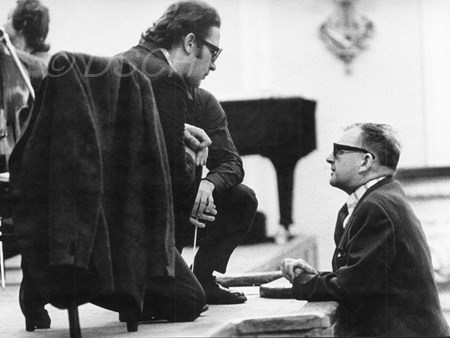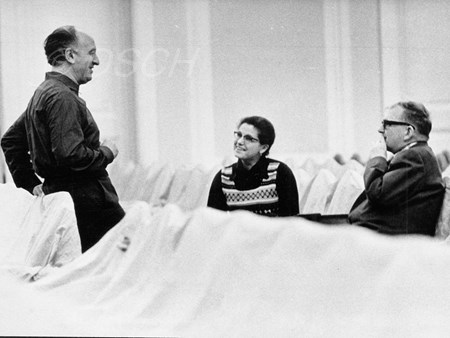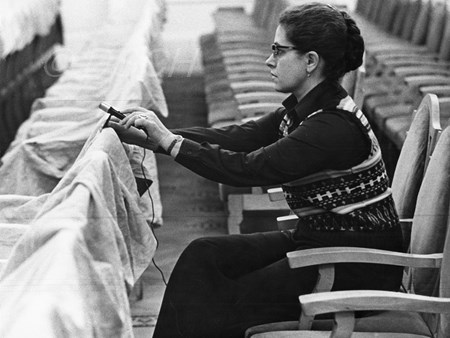 October 30th - Premiere of String Quartet No. 15 (ор.142).
November 12th - Premiere of the Vocal Suite "Six Poems of Marina Tsvetaeva" (op. 143).
Attendance at a performance of Symphony No.5 and the operas "Katerina Ismailova" and "The Nose" in Berlin
Attendance in Copenhagen at performances of "Katerina Ismailova" and Symphony No. 15 (op. 141).
Sea voyage across the Atlantic. Award to Shostakovich of the title "Doctor of Fine Arts" from the North-West University in the USA.
Presentation of the Sonning Foundation prize in Denmark.
"What a pity that I never wrote diaries, notes or memoirs. I used to meet so many interesting people. I saw so many interesting things..."
July 17, 1973, Zhukovka
"During the voyage it was the ocean that made the strongest and most beautiful impression on me. It is an indescribable, wondrous sight..."
January 16, 1973, Moscow
"I am almost totally helpless in my domestic routine. I can no longer dress myself, wash myself and so on. It feels as if some spring has broken in my brain, because since the Fifteenth Symphony I haven't composed a single note. This is horrible for me.
I shall stay in hospital for another month. I'm very bored here."
"I am working all the time. On the way to America, in Copenhagen I completed my Fourteenth Quartet virtually in the matter of a few hours before leaving
Denmark. I am still full of it. I want to get home as soon as possible, to learn it and have it performed...
From Copenhagen we sailed into the French port Le Havre, where we embarked on the Russian ship, the 'Mikhail Lermontov'...
To be honest I have never had such a pleasant experience in my whole life.
Everybody nowadays is always hurrying (and that includes me), they fly in a few hours from one end of the world to the other, but for me this week-long voyage is
something I shall never forget. I have never seen sunsets and sun-rises like those you can experience on the open sea, or such colours of water and the sky."
In Chicago it was very hot, over 40 degrees. During the ceremony for the degree presentation it was very hot in the hall and, as if that weren't enough, they
put me in a black gown. The reception was very friendly and there were a lot of people."
1973
"Dear Irina Petrovna!
I make so bold as to write to you on a question that is very important for me.
I have written a suite on poems by Marina Tsvetaeva. I should like very much to acquaint you with this opus and of course hope very much that you shall
look upon it favourably and if so, I should then ask you to sing it... When it will be convenient for you, I shall come to Leningrad in order to acquaint you with
this new composition of mine.
I send you my very best wishes. My name is Dmitrii Shostakovich."
Irina Shostakovich,
the composer's widow:
"When Shostakovich was not composing he listened to a lot of music. In the morning he used to turn on the radio and note down the programmes for that day.
He would try to listen to everything of interest for him during the day and the same applied to television programmes. He also enjoyed sports broadcasts - football,
ice-hockey - he used to watch them regularly. He tried to go for walks...In his capacity as the Secretary of the Union of Russian Composers he travelled a lot, all
over the country. The geographical range of his trips was very extensive.
When Shostakovich was composing, he would sit down to work after breakfast till lunch-time. Then he had a short rest and then he would compose again till dinner. The same the next day. He was very put out when he was disturbed during that time for all kinds of meetings and conferences, because it probably disrupted the flow of his work. Shostakovich did not enjoy being in public, being stared at. When he grew agitated it made his illness worse. He felt that he was not walking straight and rising unsteadily and this troubled him. His illness was a kind of chronic poliomyelitis.
The cause of it was unknown and so his treatment consisted mainly of vitamin injections and some physical exercises, but it slowly progressed. Shostakovich
suffered a great deal, because he could not compose or play the piano. He had been a very good pianist and he wanted to regain the lost ground. Then in his last
years it was difficult for him to write, because his arm ached. Nevertheless, with breaks in between he did write all the same. I would say that his
handwriting changed very little. I would say that it remained the same as it had been in his youth."
---