---
In the autumn of 1971, Shostakovich was on holiday in Barvikha, where he met Chinghiz Aitmatov. On 20 April 1971, Shostakovich attended a concert of Benjamin Britten and Peter Pears in the Grand Hall of the Moscow Conservatory. On 28 May, he attended the premiere of Sergei Slonimsky's ballet 'Ikar' at the Bolshoi Theatre.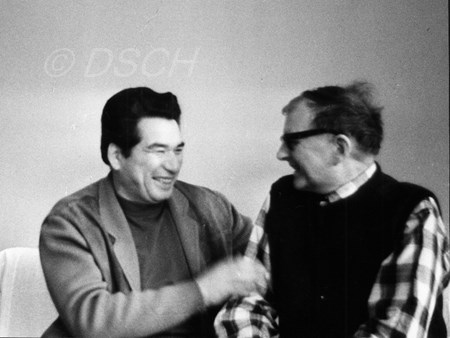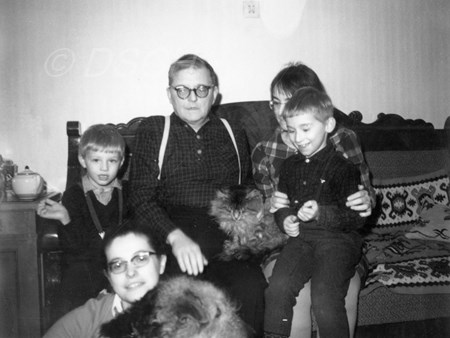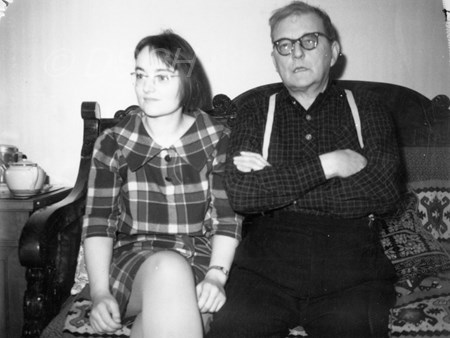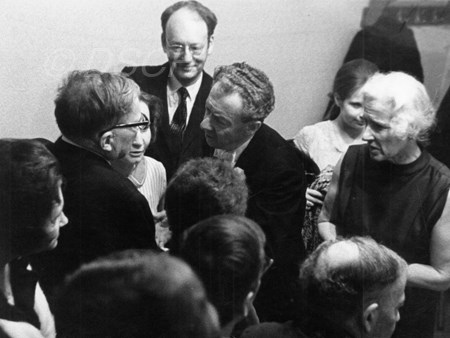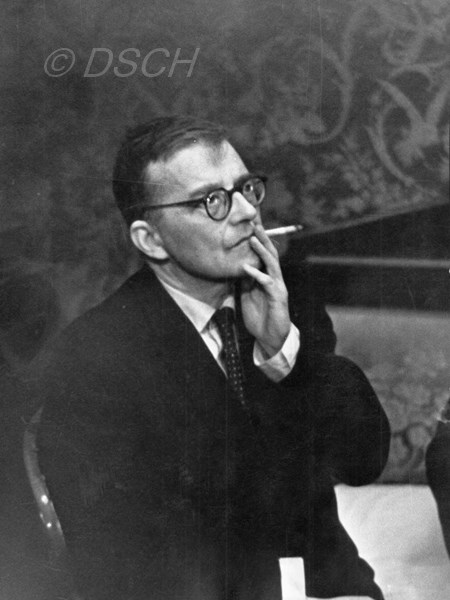 Performance of Symphony No. 14 (op. 135) in Germany and the USA.
Shostakovich - a delegate to the XXIV Congress of the CPSU.
Composition of Symphony No.15 (ор.141).
November 28, 1971, Zhukovka
"I'm missing Leinigrad terribly. When I see the Neva, St. Isaac's Cathedral and so on in the cinema or on television, tears come to my eyes..."
January 26, 1971, Zhukovka
"...Now rather serious medical procedures have been prescribed for me. Therefore, I cannot leave Moscow for the next three months. Then I shall probably not be able to travel anywhere at all because of my increasing helplessness. Look after your health. Don't tell anyone about my complaining."
February 10, 1971
"Dear Anna Ivanovna,
I ask you to send me the court's verdict and other materials concerning the accusations against your son, because without them I am not able to petition for his pardon.
D. Shostakovich."
April 4, 1971
"The football season is starting. Out of inertia I am supporting 'Zenit', although this support sometimes brings me more sorrow than joy."
May 3, 1971
"Walking on stairs is very difficult. Walking on the flat I get very out of breath. It's time for me to go."
August 26, 1971
"I worked a lot on it (the Symphony). Till the tears came. The tears spilled from my eyes not because the symphony is such a sad one, but because my eyes got so tired. I even went to see an oculist, who recommended a short break in my work. This break was very difficult to take. When work is going well, it is very painful to tear yourself away from it."
November 28, 1971, Borvikha
"I have been given instructions: to rule out nicotine from my diet, also strong tea and strong coffee. This upsets me.
Look after your health. It is awfully hard, when you lose it and all kinds of heart-attacks creep up on you unnoticed. Nevertheless, when you don't feel any pleasure from the first tots of vodka, it means things bad.
I noticed even back in Repino that vodka no longer gave me the usual pleasure. That meant a heart-attack was on its way. If this happens, go to a doctor without delay and, better still, stop drinking completely and observe strict moderation.
...the premiere of my Fifteenth Symphony is planned for January 8th Maxim, who has recently come a long way, is going to conduct it."
Irina Shostakovich,
the composer's widow:
"Friendship in that old sense means sincere closeness and a need for each other. In Shostakovich's life there were a few such friendships, which from his youth till the final parting were mutual. I would mention Ivan Sollertinsky, whose death was a great loss for Shostakovich. Isaak Glikman, alive today, is a professor at the Leningrad Conservatoire and an expert in musical theatre. I would also mention Leo Arnshtam, whom Shostakovich had known from his youth, from the age of 14-15. Later on he worked in Meyerhold's Theatre, was captivated by cinema and became a film director. Shostakovich wrote the music for all his films. He had a very warm and affectionate relationship with Grigorii Kozintsev. One of his last contacts with Kozintsev was a letter saying, that if Kozintsev would decide to film 'Nevsky Prospekt', then he should invite Shostakovich to be the composer for that film. When it comes to musicians, I would mention David Oistrakh, Yevgenii Mravinsky and he also very much enjoyed the company of the Beethoven Quartet. That friendship also goes back before the War. Nina Dorliak, whom he had known since they were students at the Conservatoire. Among performers in Moscow he valued and socialized a good deal with Rostropovich and Galina Vishnevskaya. They gave the first performances of a number of his compositions.
Shostakovich attached great importance to the presentation of his work to the public. He always attended rehearsals. The work of those original performers, their talent and inspiration determined to a large degree the future destiny of the compositions. In this sense they were key figures. We can be deeply grateful to them, because those who gave the first performances of Shostakovich's works were people of outstanding talent."
---