---
On 24 February 1970, Shostakovich flew for the first time to the city of Kurgan. 'The great doctor, G.A. Ilizarov, is treating my hands and feet. I am feeling better every day,' he wrote to Oistrakh from there.
In the summer of 1970, Shostakovich was in Leningrad and attended the recording of the music to the film 'King Lear.' On 25 June, he went from Leningrad to Moscow for one day to open the 4th International Tchaikovsky Competition.
In the summer of 1970, Shostakovich worked on the Thirteenth Quartet dedicated to alto player of the Beethoven Quartet Vadim Vassilyevich Borissovsky, who by that time had already stopped performing. On 5 December 1970, the premiere of Eight Ballads 'Devotion' for Male Choir was held in Tallinn at the Estonia Concert Hall as performed by the Estonian SSR State Academic Male Choir conducted by Gustav Ernesaks.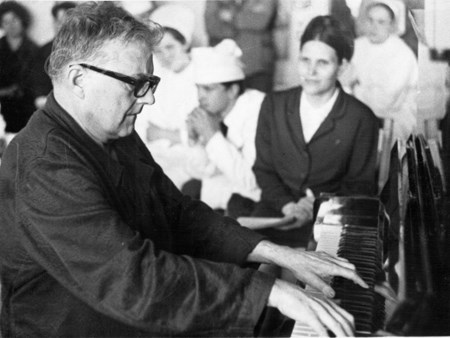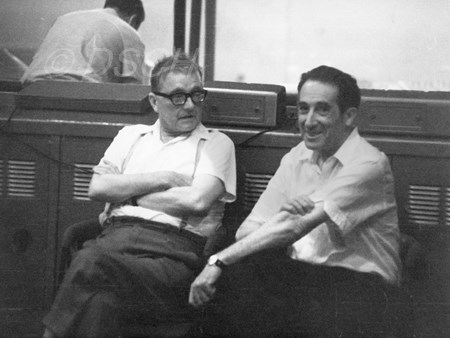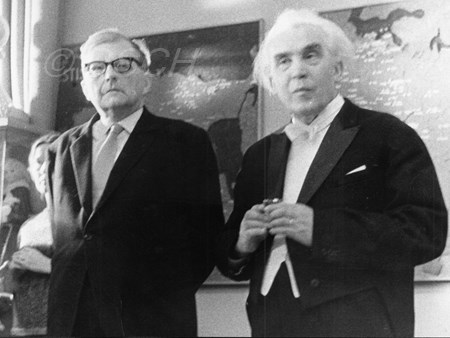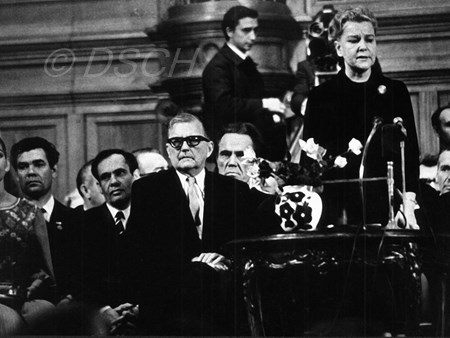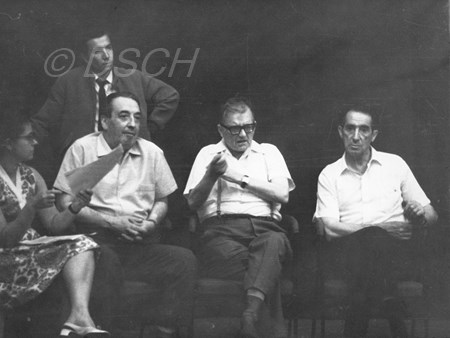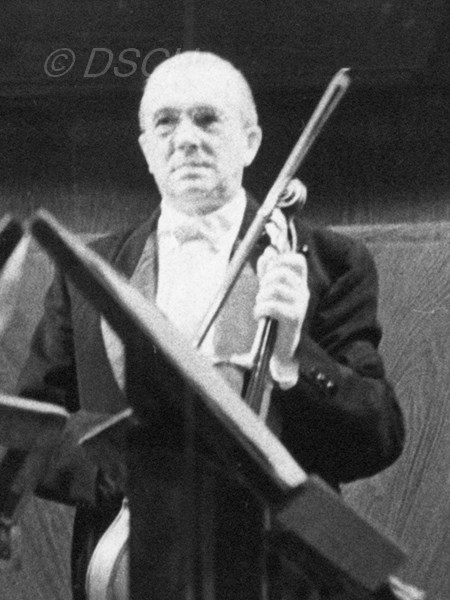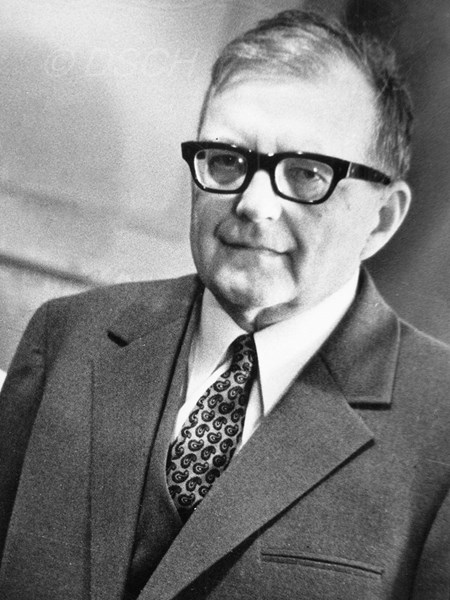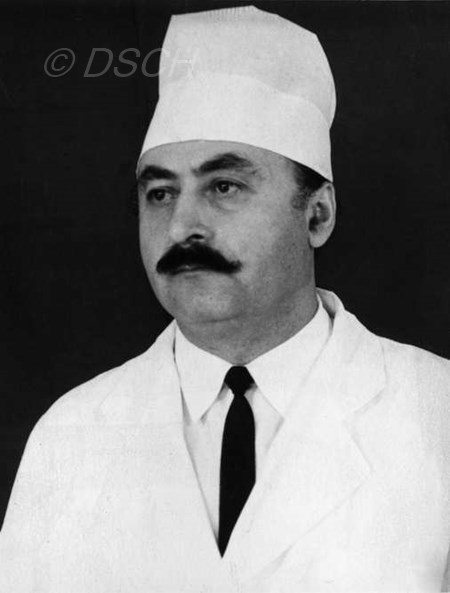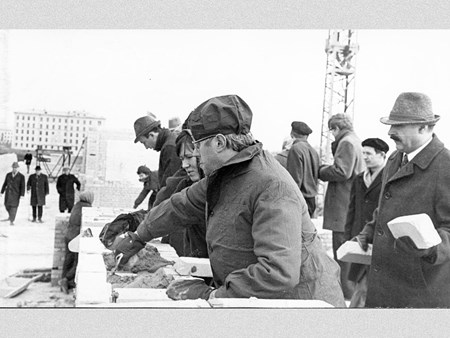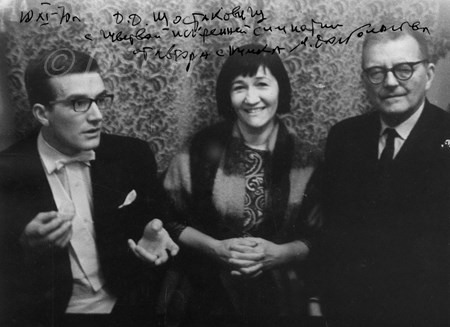 December 13th - Premiere of String Quartet No. 13 (ор.138).
Performance of Symphony No. 13 (op. 113) in the USA.
December 5th - Premiere of the cycle "Loyalty" (op. 136) written for the Centenary of Lenin's Birth.
Music to the film "King Lear" (ор.137).
"We need to work in such a way, that we can always stand before Lenin honest and with a clear conscience...I am proud that I have been a witness to the flowering of Soviet music which is developing under the guidance of the Leninist Communist Party of the Soviet Union."
March 28, 1970, Kurgan
"I feel better and better by the day. I hope to return to Moscow completely recovered."
April 17, 1970, Kurgan
"My treatment is going well. I already have achieved a lot. I am walking much better. I can play the piano. I am overcoming obstacles and so on. Physically I am much stronger.
The great doctor Ilizarov is giving me a lot of attention and he gives me his word that I will come out of here (from the hospital) completely healthy with strong arms and legs. <...>
Today (April 17th) 50 days have passed since I started treatment with Ilizarov. I shall stay here at least another month. When I leave the hospital I shall go straight to Leningrad to work on the music for 'King Lear'..."
May 11, 1970, Kurgan
"Perhaps I shall be discharged at the beginning of June. I have accomplished a lot: I can play the piano, walk up and down stairs, climb into buses (with difficulty, admittedly). Doctor Ilizarov has given me back my strength. Now what I need to do is restore my technique. I have restored quite a bit already. I can shave with my right hand, fasten buttons and find my way to my mouth with a spoon and so on."
Grigorii Kozintsev,
film-director:
"When talking about the production of this Shakespearean film I should like to refer to it as a 'screening'. The task, I think, consisted not in transferring Shakespeare to the screen but in raising the screen to Shakespeare's level.
<...> Dmitrii Shostakovich first wrote music for a production of King Lear in 1941, in the Great Drama Theatre. Now, when we worked on a production of this picture, apart from the Fool's song, Shostakovich did not use any of the music he had written before for the stage production. He wrote it all from scratch.
I feel that this happened not only because cinema is a totally different art-form from the theatre, but for reasons which are far more important. Then it was 1941, now we are in1970. During this time there was the war, the world learnt what fascism was, what one of the most terrible of wars was and the world has come to read Shakespeare differently. Shostakovich had also read King Lear differently by now. It became for him a different work from the one it had been in 1941. An unusual paradox occurred: in the films - in 'Hamlet' and 'King Lear' - the text was heavily cut. Shakespeare's metaphors and hyperbole were also cut. We tried to get the actors to play their parts with vitality, naturally and realistically, so that the film-goers should see the events of the tragedy as ones that were natural and real for them. Yet we had to retain the whole of Shakespeare's poetry. While cutting out verse we tried to convey the poetry through music. Shostakovich's music was pivotal in this and played the crucial part."
Irina Shostakovich,
the composer's widow:
"Shostakovich liked Solzhenitsyn's novella 'One Day in the Life of Ivan Denisovich' very much and he wrote to Solzhenitsyn in Ryazan and received a reply. Later Shostakovich told any musician who went to perform in Ryazan: 'Please invite Alexander Solzhenitsyn to your concert.' That is how Rostropovich got to know him. Both Maxim and Kondrashin also invited him to their concerts. Later he used to come to Moscow sometimes, came to visit us and would tell us about the circumstances which were shaping his life and his writing. Shostakovich was most upset when Solzhenitsyn was arrested and sent into exile abroad."
---