---
Photographs of Shostakovich taken by Semyon Isaakovich Khenkin on 10 April 1968 in the flat on Nezhdanova Street.
In the spring of 1968, Shostakovich participated in the Second Congress of the RSFSR Union of Composers. In the summer of 1968, he took a holiday on the Riga coast.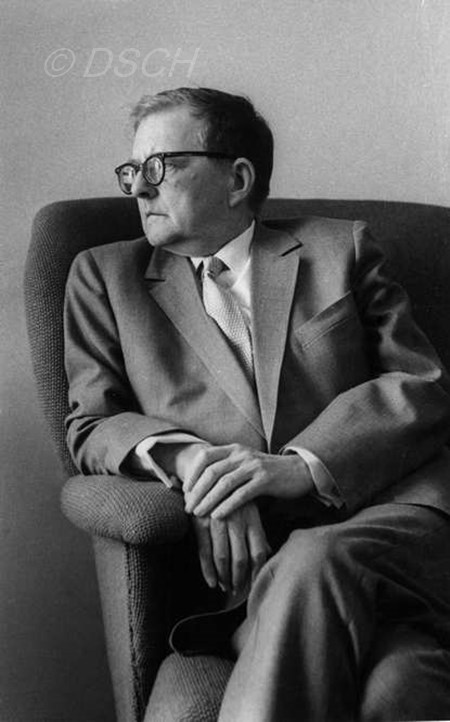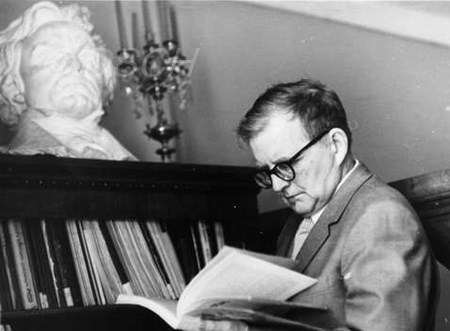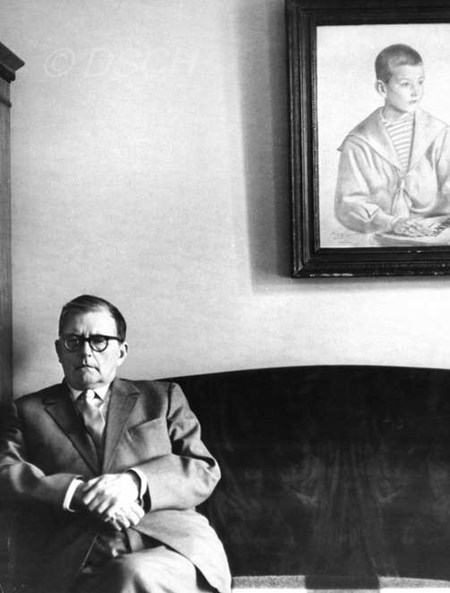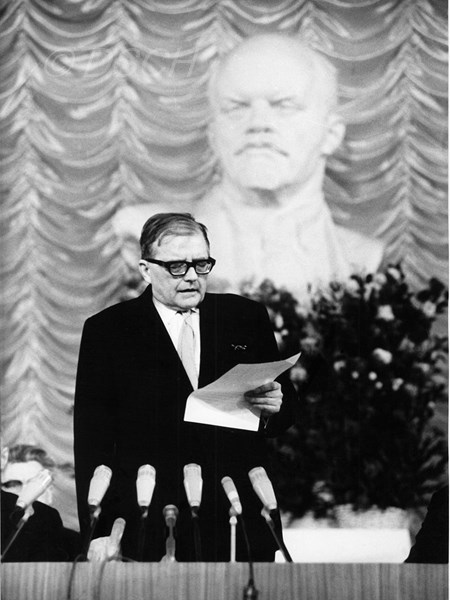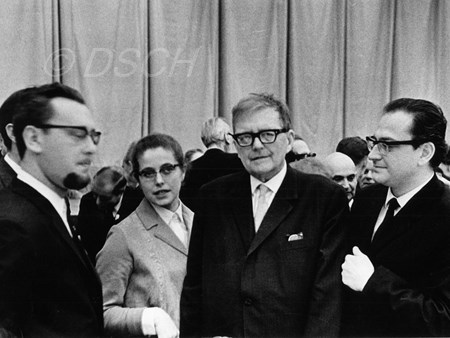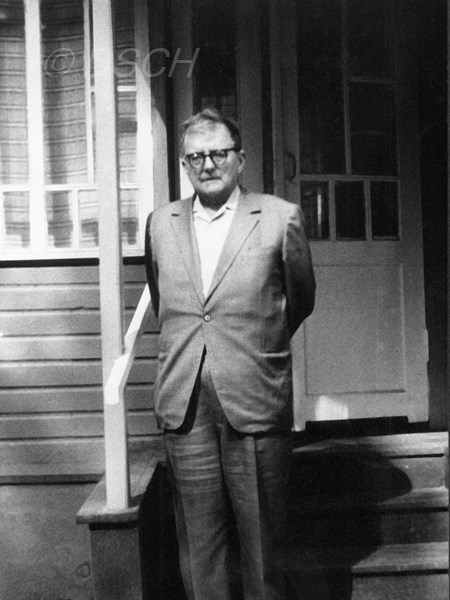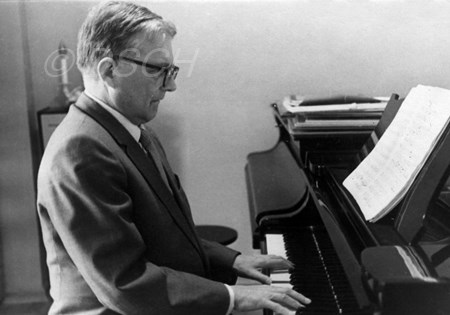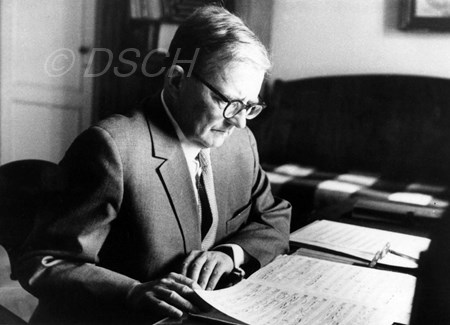 September 14th - Premiere of String Quartet No. 12 (ор.133).
Elected as Corresponding Member of the Bavarian Academy of Fine Arts.
September 24, 1968, Zhukovka
"Tomorrow I shall be 62. People of this age love to show off, when they answer the question 'If you were to be born again, would you spend your 62 years the same way as you have already?' - 'Yes, of course.
There were setbacks, there were upsets, but all in all I would spend my 62 years in just the same way.'
I would reply to this question, if it had been put to me: 'No! A thousand times No!'"
"Everybody here writes symphonies, although by no means all of them know how to and have anything to say in this genre. Sometimes, it seems, that the composer is concerned with only one thing, to make sure that there should be without fail, as in the classic models, a main heroic theme, a secondary lyrical theme and, as expected, an exposition, a development, a reprise and so on. They are concerned with form rather than ideas. Ideas and deep feelings get pushed into the background. Do composers like that really have to write symphonies, come what may?! Remember that Chopin did not write a single symphony. This does not in any way diminish the importance of his music...What saddens me most of all is that often, even really gifted composers write in a formal way and with a compulsory 'life-affirming finale'."
November 2, 1968
Letter from D. Shostakovich to the Chairman of the Presidium of the Supreme Soviet of the USSR:
"In reply to your letter of October 21st of this year I am reporting to you on my work as a deputy.
Over the past two years I have received 175 letters with applications and of these 105 were concerned with living conditions, 20 from prisoners asking for pardons and 50 about various domestic and social issues. I answered all these letters and in connection with many of the questions raised I approached a number of organizations in order to satisfy the requests of my constituents.
I travelled to Gorky and on five occasions I met with constituents in the Regional Executive Committee offices in Gorky. I received 148 people. I also on several occasions had meetings with musicians from Gorky and students from the town's Conservatoire for consultations and help with their creative and domestic problems. <...>
Unfortunately, because of my serious illness (heart-attack) and later a broken leg, I was unable for a whole year to carry out my duties as a deputy."
"Dear Dodik! It is with excitement and trepidation that I am sending you the 'score', the violin part and the preliminary recording of the violin sonata. Yesterday M. Weinberg and B. Tchaikovsky, playing on two pianos, virtually sight-read my sonata and I recorded them. Weinberg played the piano part and Tchaikovsky played the violin part. I decided to send you this recording, assuming that it would make it easier for you to acquaint yourself with this opus."
Dmitrii Tsyganov:
"During the rehearsal I said: 'Dmitrii Dmitrievich, the firm 'Melodiya' has asked us to record your last quartet.' 'What do you mean - last?' exclaimed Shostakovich." When I shall have written all my quartets then there will be a last one. 'How many of them do you plan to write?' Shostakovich answered: 'Twenty-four. Haven't you noticed that the tonalities are never repeated? I shall write all 24 quartets. I want the cycle to be complete."
---