---
At the beginning of January 1964, Shostakovich was in Zabreb, where he participated in rehearsals and attended the premiere of Katerina Izmailova at the Zagreb Opera.
At the beginning of 1964, Shostakovich went to Leningrad several times to participate in recording the music to the film Hamlet, which director Grigory Mikhailovich Kozintsev filmed at the Lenfilm Studio.
In February 1964, the second festival of contemporary music was held in Gorky dedicated, like the first, to Shostakovich's creative work. Dmitri Dmitriyevich took part in the final concert, he played Intermezzo from the Quintet with the Borodin Quartet.
From 6 to 29 July 1964, Shostakovich was on holiday in Dilijan at the Guesthouse for Composers. There, on 20 July, he finished composing the Tenth Quartet.
Photographs taken at the dacha in Zhukovka in September 1964.
On 20 November 1964, the premiere of two new quartets: the Ninth, dedicated to Irina Antonovna Shostakovich, and the Tenth, dedicated to Moses Samuilovich Weinberg, was held in the Maly Hall of the Moscow Conservatory as performed by the Beethoven Quartet.
On 28 December 1964, the premiere of the poem The Execution of Stepan Razin was held in the Grand Hall of the Moscow Conservatory as performed by the Moscow Philharmonic Orchestra and Republican Russian Kapelle (art director Alexander Yurlov), soloist Vitali Gromadsky, conductor Kirill Kondrashin. On 15-20 January 1966, Shostakovich was in Novosibirsk, where the Thirteenth Symphony and The Execution of Stepan Razin were performed in anniversary concerts of the symphony orchestra of the Novosibirsk Philharmonic.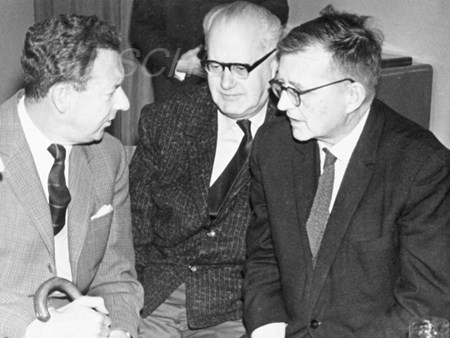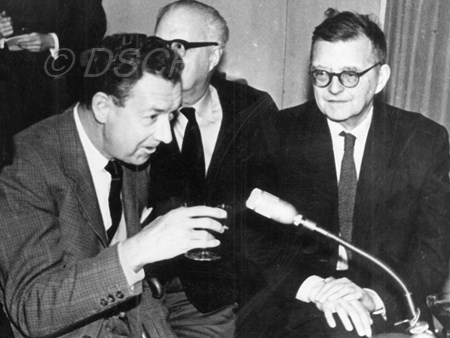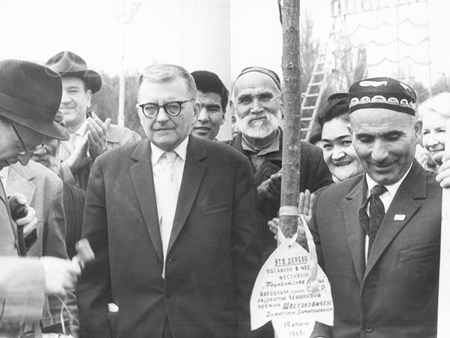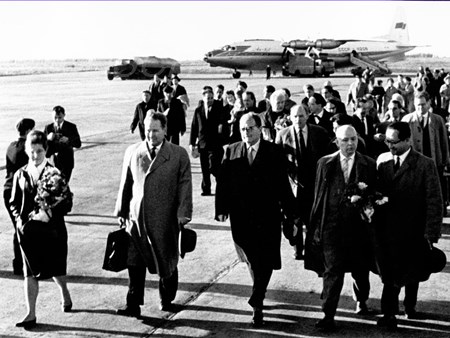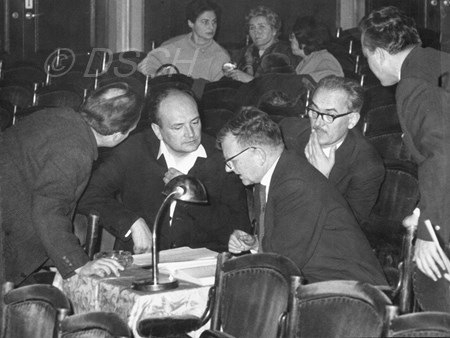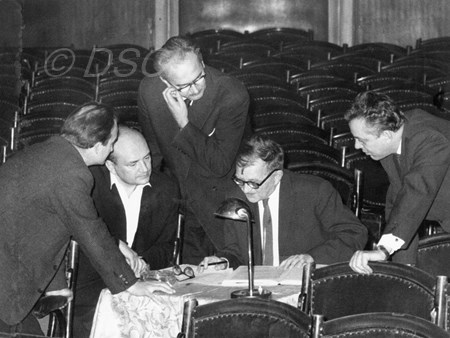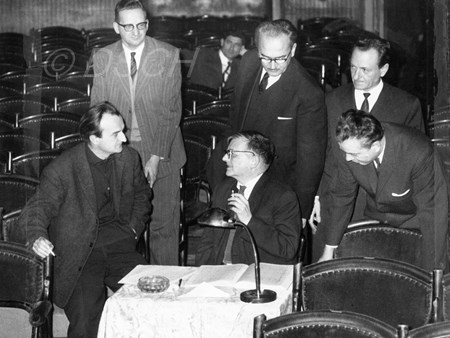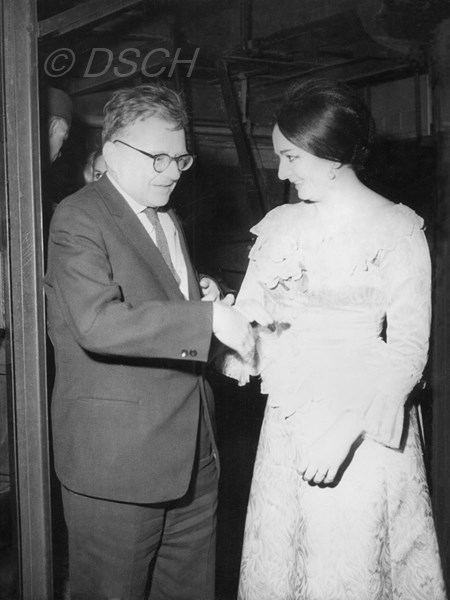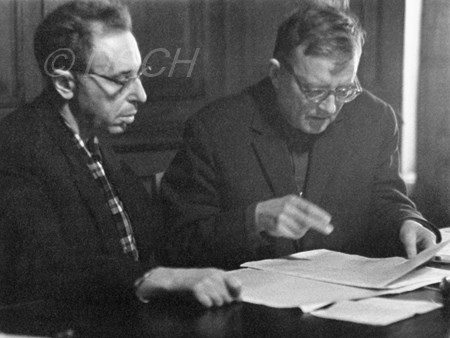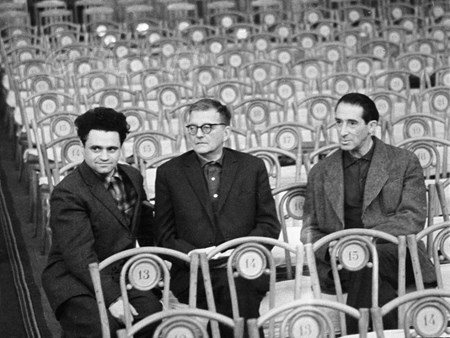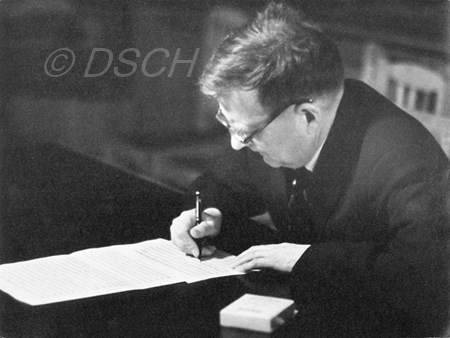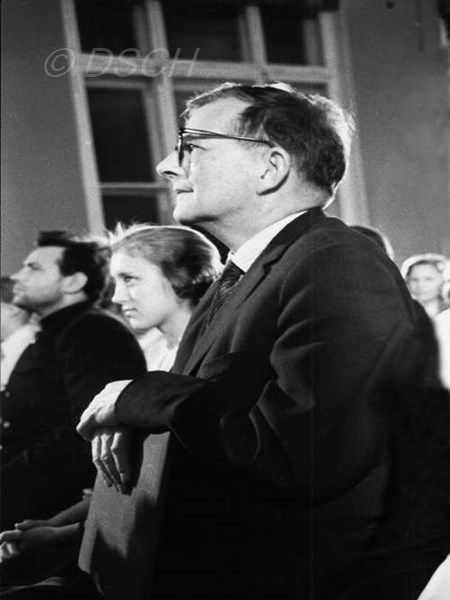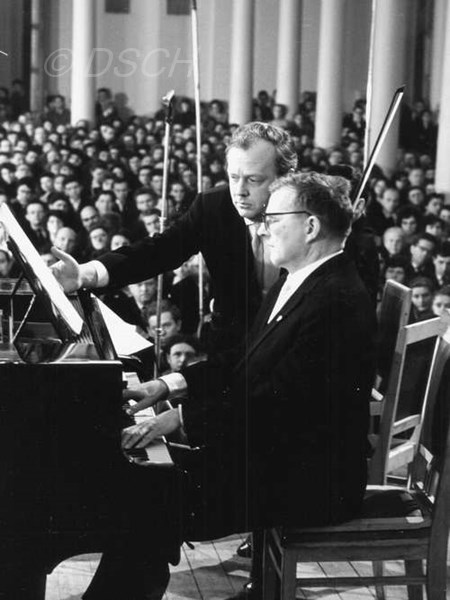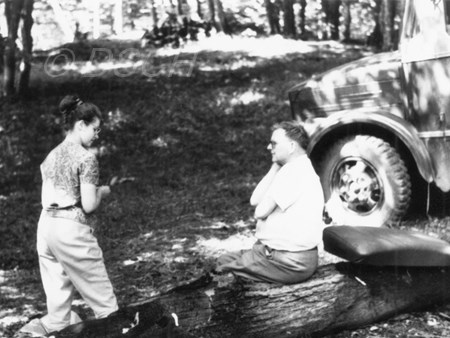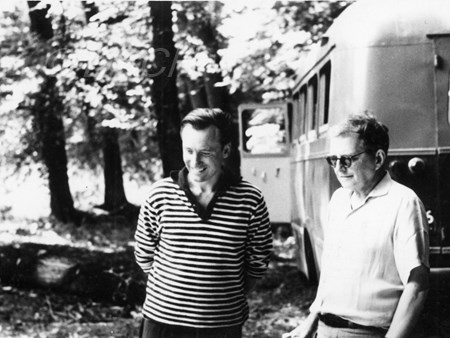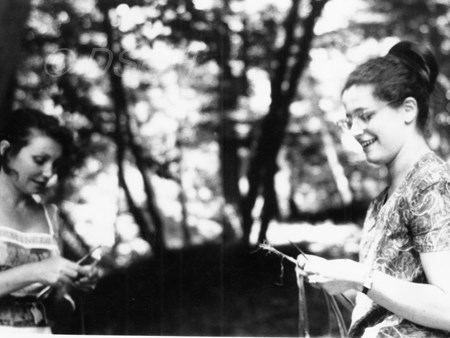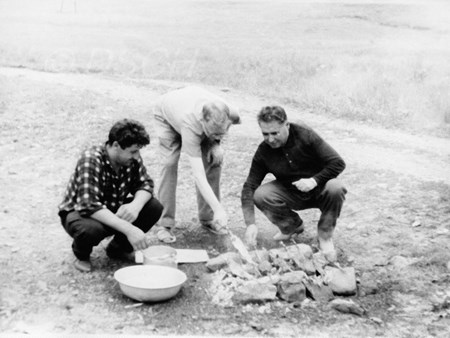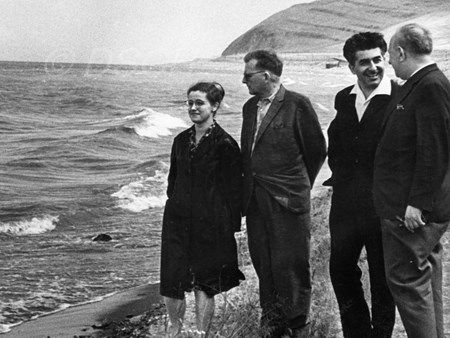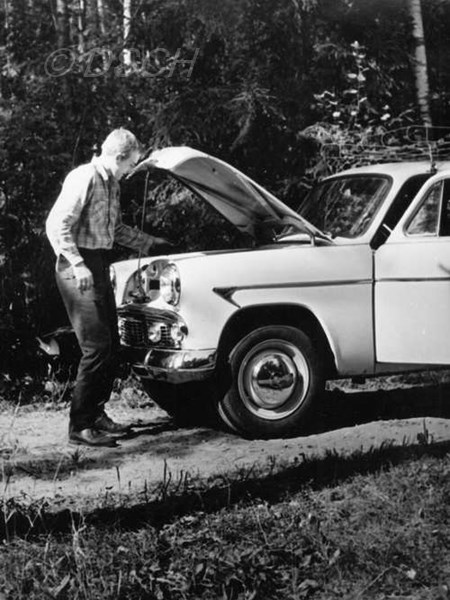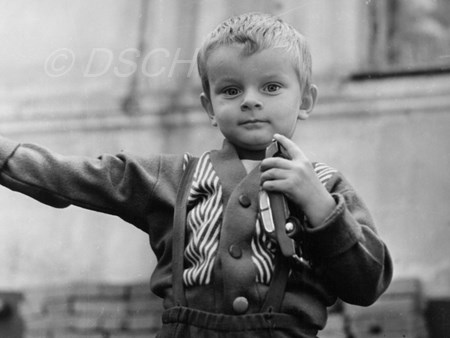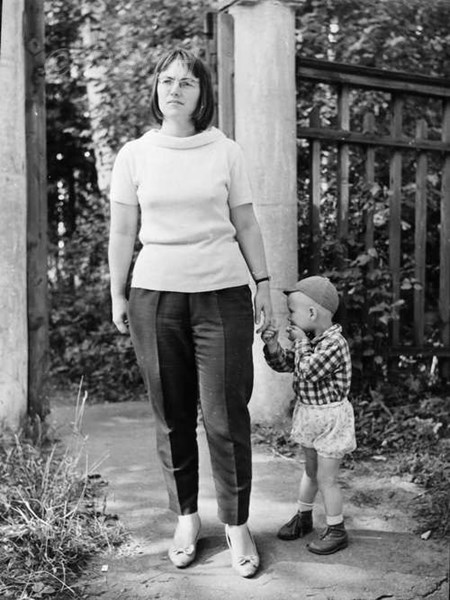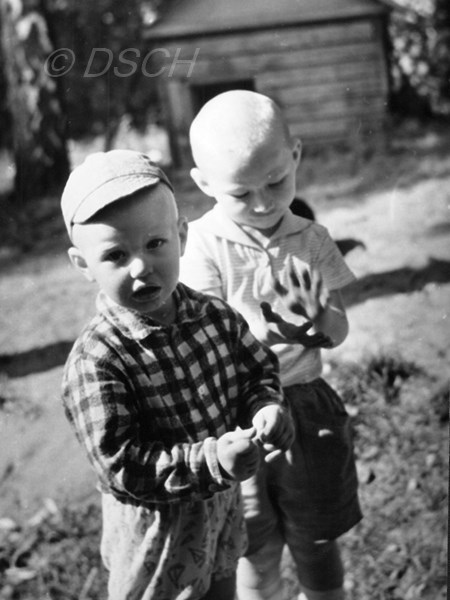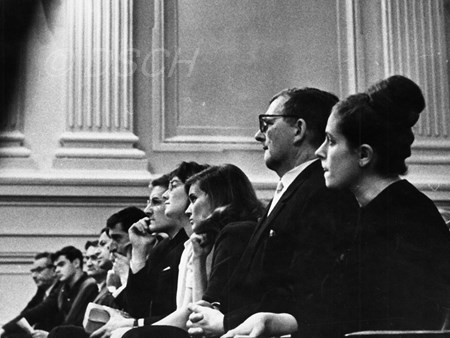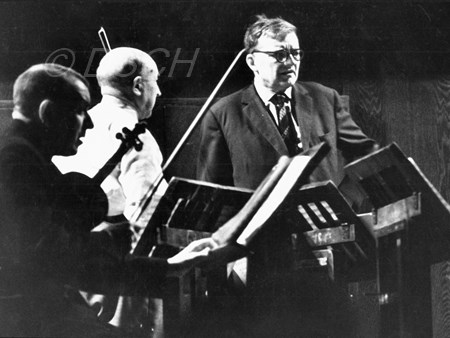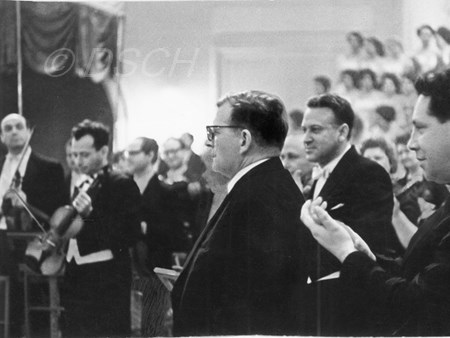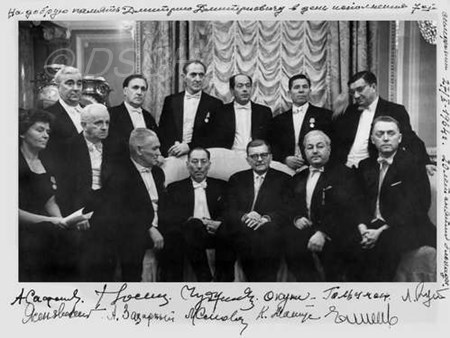 February 15th - 23rd - Gorky. "Contemporary Music" Festival dedicated to Shostakovich's work (43 concerts).
November 20th - Premieres of String Quartets Nos. 9 and 10 (op. 117 and op. 118).
December 28th - Premiere of "The Execution of Stepan Razin" (ор.119).
Productions of "The Nose" (op. 15) in Florence and "Katerina Ismailova" in Yugoslavia, Finland, France and the USA.
Film "Hamlet" (ор.116).
"Over 10 days many of the works I have written over a period of almost 40 years have been played. My whole creative life was unfolded before me, starting with the First Symphony and up to my latest work...almost 50 compositions were performed here."
Galina Shostakovich
composer's daughter:
"He was a deputy and the whole time he used to say: 'People come to me because they have no flat or can't live on their pension and what can I do about it? If only they'd give me even as many as 10 flats so that I could select them for those who I thought really needed them. While all I can do is write a letter here, send another to the higher authorities, asking, begging...' He realized that he was a deputy without power and with no chance of actually doing anything."

"When I learn that a composer has eleven versions of one and the same symphony, then I can't help thinking: how many other new works he might have been writing during the same period? Of course this happens to me too that I come back to an earlier work. I made large numbers of corrections, for example, in the score of my opera 'Katerina Ismailova'. After all, nearly thirty years have passed since I first created her."
Moisei Weinberg:
"Shostakovich's personality is a very enigmatic one. There wasn't a single person, to whom he would bare his soul, there wasn't. One of the key features of his character was his reticence. His capacity for understanding reality was incredibly wide and versatile and his artistic integrity was something that could always be relied on one hundred percent. He was always totally honest when composing his music. Regardless of the content, theme or genre.
He went with my wife to the KGB reception office and took a letter there with his signature, in which he vouched for me. Doing that for a prisoner accused of anti-Soviet activity was an incredibly dangerous step."
---