---
On 22 August 1961, Shostakovich finished the Twelfth Symphony. On 23 September, he arrived in Leningrad and attended rehearsals every day until the premiere. The premiere of the symphony was held on 1 October in the Grand Hall of the Leningrad Philharmonic as performed by the State Symphony Orchestra of the Leningrad Philharmonic and conducted by Yevgeni Mravinsky.
At the beginning of October 1961, Shostakovich was in Budapest at the Ferencz Liszt and Bela Bartok Festival.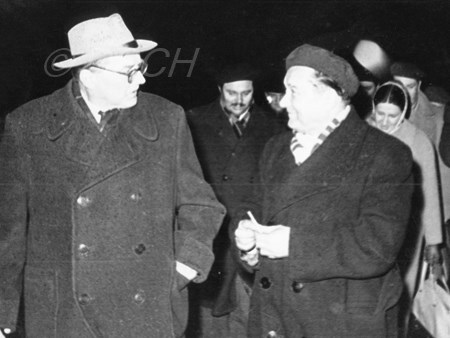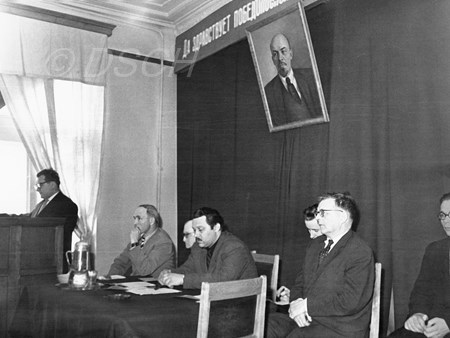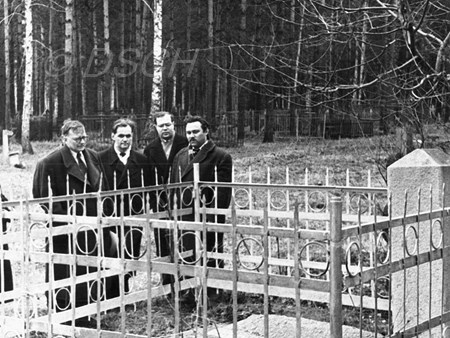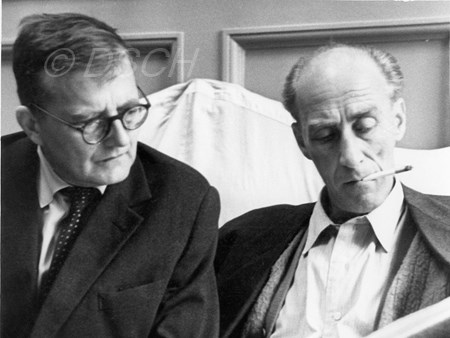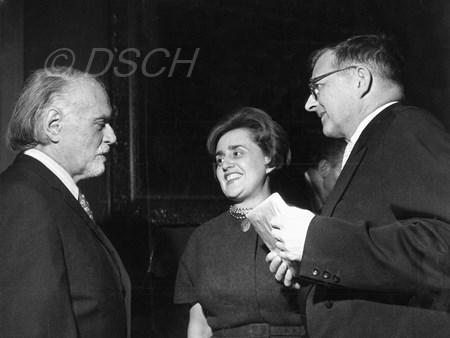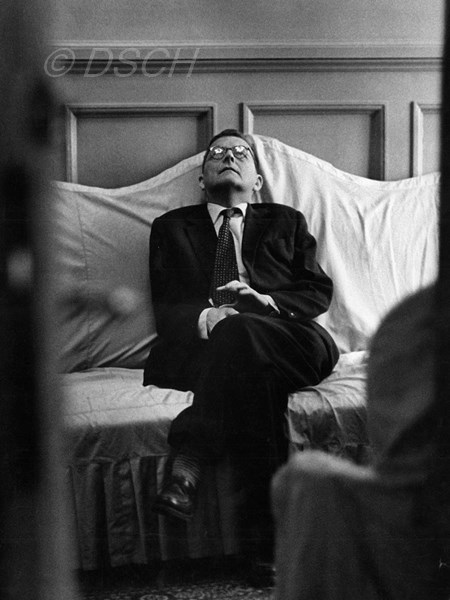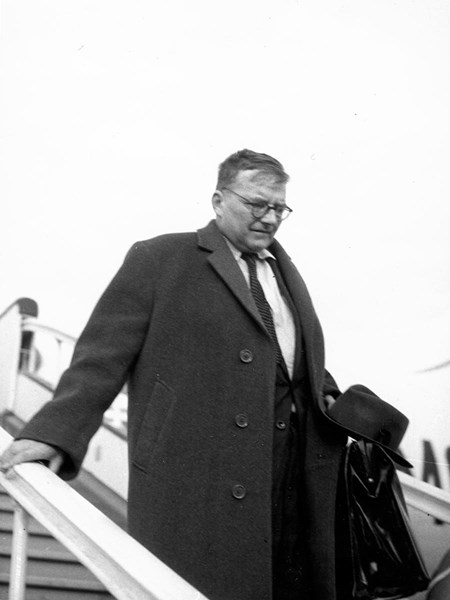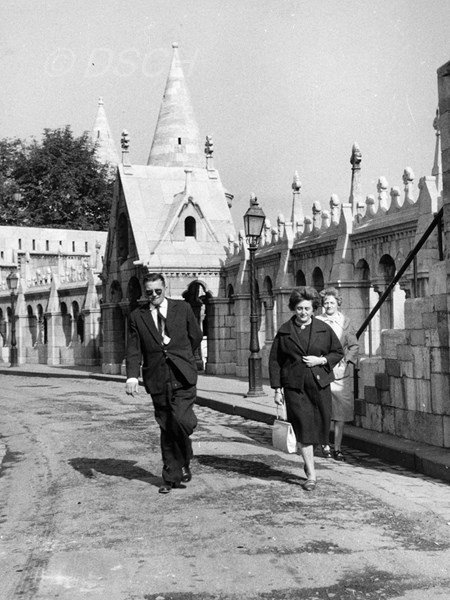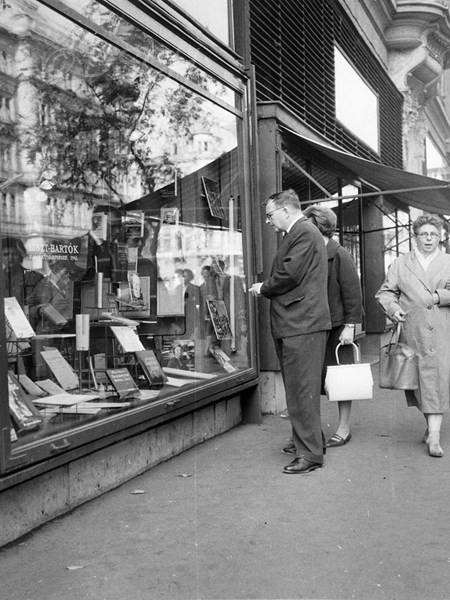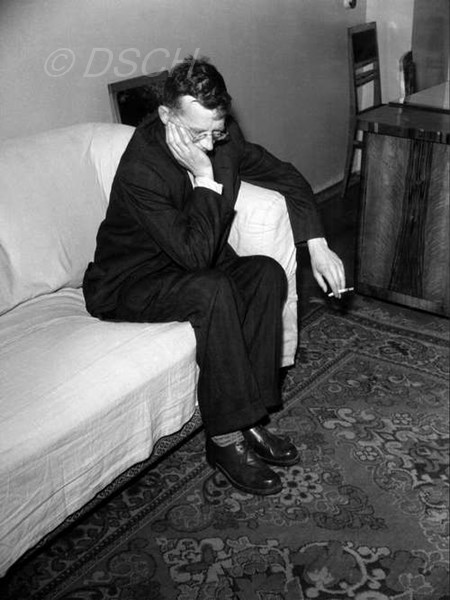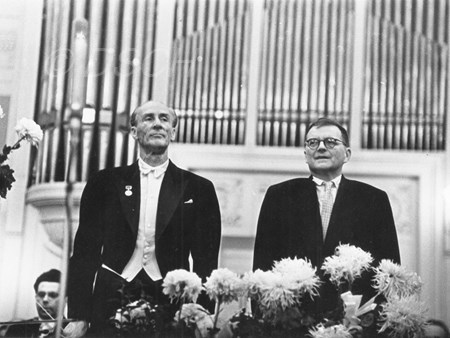 February 22nd - First performance of the vocal cycle "Satires" (ор.109).
December 30th - Premiere of the Fourth Symphony (ор.43).
Shostakovich's Report "Composers of the Russian Federation prepare to meet the XXII Party Congress".
Shostakovich renews his teaching activities at the Leningrad Conservatoire.
November 18, 1961, Moscow
"I do not have any particular news. I have finished the Ninth Quartet, but I am very unhappy with it. Therefore, during an attack of healthy self-criticism, I burnt it in the stove. This was the second instance of this kind in my 'creative practice'. The first such caper was in 1926, when I burnt all my manuscripts."
Autumn 1961, Moscow
"My fate, of course, has been a complicated one: I am a bad family man, but I have a large family. I am a bad master of the house...Yet one old Russian proverb sustains me: 'Another day past and thank God!'
I do not plan to write any more symphonies. I'm too old. I shall right easy little pieces for brass instruments."
January 9, 1961, Moscow
"I am still not able to get back to business. On October 22nd of last year I broke my leg. I was in hospital till December 27th. Now I am home temporarily, until January 21st. For the time being I'm disabled: with difficulty I walk about on crutches. On January 21st I return to hospital for a fortnight. The plaster will be removed and various kinds of treatment will start, in order to get my broken leg functioning again.
After this I shall be able to return to normal life."
June 7, 1961, Tskhaltubo
"Around the 20th I shall go to Leningrad to receive voters. I'm making no progress with composition. This upsets me very much..."
Zinaida Gayamova,
the composer's secretary:
"September 14, 1961
Shostakovich has joined the Party and in the evening he went to Leningrad for a meeting with Mravinsky.
Shostakovich received a guest ticket to the Congress and attended the morning and evening sessions regularly. During breaks when he came home for lunch, he used to share his impressions with me and told me also about the opposition from Molotov, Malenkov, Kaganovich and others. Once he came home and said:' Today they were tearing Voroshilov apart, but he is sitting in the presidium', Another time he came home and said:' Now you can sleep peacefully. Today Shelepin gave a speech and talked about the arrests and lawlessness of the past, saying that there would be no more of all that. When the lift at night used to stop on our floor, I always used to think that they'd come for me.' After Khrushchev's closing speech Shostakovich said that it was magnificent, that Khrushchev spoke without notes and from the heart about the atrocities and tortures used against innocent detainees. 'Half the people present, as they listened to Khrushchev's speech, were crying, especially women', said Shostakovich and added:' No, no - I am for Khrushchev. He did a lot of good!' <...>
December 31, 1961
After returning from Sverdlovsk <...> rehearsals of the Fourth Symphony started <...> The concert started at 7 p.m. <...> They began to play the symphony. The audience listened most attentively and in hushed silence. The symphony was performed superbly and when the last notes died down, the stalls and the
galleries broke into thunderous applause and started shouting...
<...> They began talking about the performance of the symphony. Shostakovich said that Kondrashin had conducted superbly: 'He has real panache and breadth of feeling, which are lacking in Mravinsky.' I shyly commented that in my view Mravinsky would have played it in a drier way and Shostakovich said: 'You are right.' Then I said that Mravinsky was probably tearing his hair about the fact that the first performance had not been his. To that Shostakovich replied: 'Well, he didn't show any enthusiasm, while Kondrashin jumped at the propsect.' Maxim began to speak about the symphony in rapturous terms, saying it was a work of genius. Shostakovich grew angry and said:'Don't talk like that, Maxim, for a young man of 29 this is a good composition. At the age of 29 no compositions like that had been written by Levitin. Vainberg, not even Bunin or Peiko (Shostakovich's students - Ed.)."
Kirill Kondrashin, about the premiere of the Fourth Symphony:
"Shostakovich was present at all rehearsals of the Fourth Symphony. Usually he never interrupts the work of the conductor. Instead he writes all his remarks down on a cigarette packet in order to discuss them later at the end of a part. It is very rare for them to be about tempos or the psychological aspect. Unlike other composers, Shostakovich evidently considers that his music could be interpreted in many different ways and he does not insist on one single interpretation. Perhaps, this too is a sign of his tact, his reluctance to foist upon the performers a different rendering of a piece they have already thought through and learned. <...>
At rehearsals Shostakovich always plays close attention to the balance of sound. At the same time, when he wants to emphasize a particular group of instruments, tactfully taking the blame on himself, he will make a point of saying:' I must have got the nuances wrong here - for the second violins I should have written 'mezzo-piano' rather than 'piano'. Kirill Petrovich, please ask them to correct this."
Gennadii Rozhdestvensky:
"In the early sixties I was keen to broadcast on the radio the Fourth Symphony, one of the greatest compositions by Dmitrii Shostakovich. <...> those in charge of the music department would not allow me to perform this work. I was bitterly disappointed and went to see Shostakovich. I said:' Couldn't you telephone the Radio and persuade them to broadcast this performance.' There was silence for a second and then Shostakovich said:' You know, in my whole life I have never taken a single step to push through my compositions. I am not going to do that now. My symphony has not been performed for 25 years and if it is not performed tomorrow either, nothing terrible will happen. Eventually it will be heard, anyway.'"
---