---
On 10 February 1948, an All-Union Communist Party (Bolsheviks) Central Committee resolution was published on Muradeli's opera The Great Friendship, in which Shostakovich was called an "antipopular formalist". On 24 March, the Violin Concert is finished. On 20 July, Shostakovich was dismissed from the Leningrad Conservatory. On 20 August, he was dismissed from the Moscow Conservatory. On 29 August, he finished the vocal cycle "From Jewish Folk Poetry". "…In the summer of 1948," recalled Isaak Glikman, "Dmitri Dmitriyevich, in great secrecy, since it was extremely dangerous, played and sang the comical-grotesque piece on the motif of a Lezghinka and 'Suliko' for me"—it was the beginning of the composition "Anti-Formalist Rayok". In the spring, summer, and autumn of 1948, Shostakovich wrote music to the films The Young Guard, Michurin, and The Meeting on the Elba.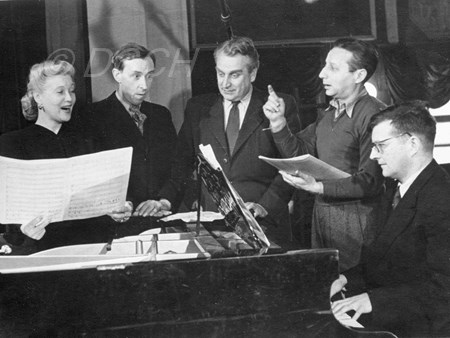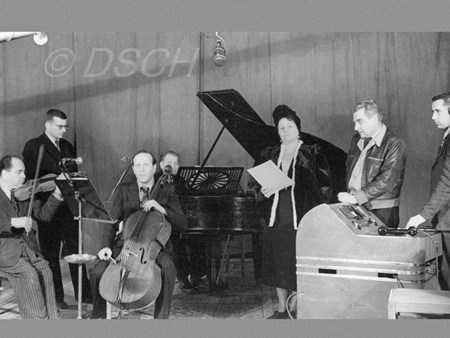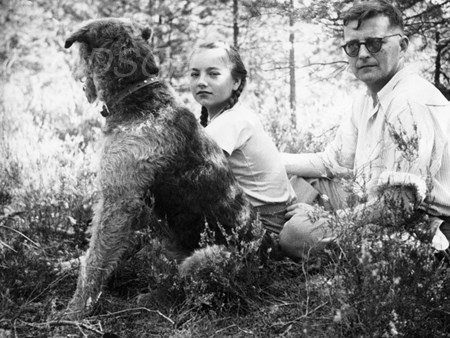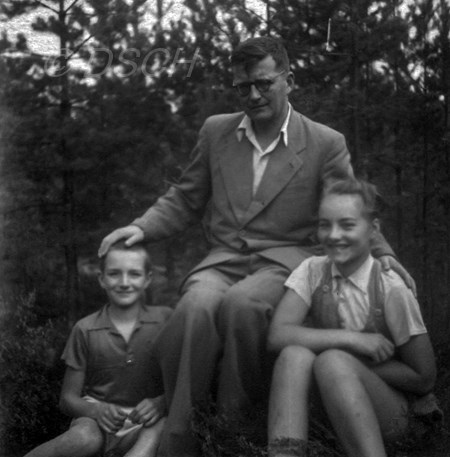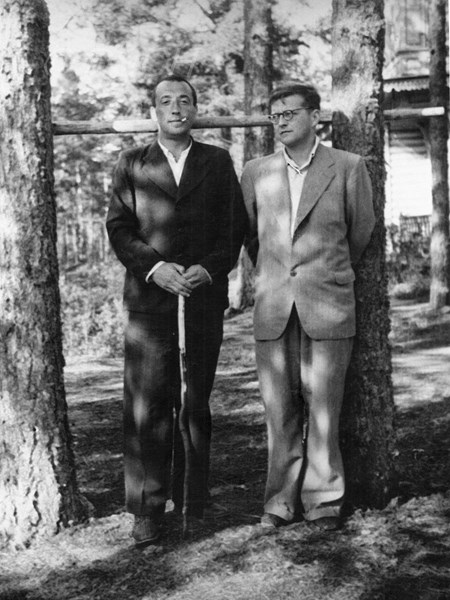 Meeting of leading figures in Soviet music at the Central Committee of the Party.
First Composers' Congress.
Order from the directorate of the Moscow Conservatoire to dismiss Professor D. Shostakovich.
Completion of Violin Concerto No. 1 (op. 77) and the song cycle "From Jewish Folk Poetry" (ор.79).
Music for the films: "Michurin" (op. 78), "Meeting on the Elbe" (Op. 80) and "The Young Guard" (ор.75).
"...the influence of formalism is clearly to be observed among young composers, especially students of the Moscow Conservatoire and this is probably connected with the fact that 'formalists' like Shostakovich are teaching there..."
"It has been established by the Mandates Commission that 500 delegates are attending the Congress, of these 465 men and 35 women.
The ethnic composition of the Congress is as follows:
Russians - 203
Jews - 123
Armenians - 31
Ukrainians - 28
Georgians - 22
Azeris - 12
Latvians - 11
Uzbeks - 10
Estonians - 10.
Among the delegates there are 43 Stalin Prize holders, 24 People's Artists of the USSR and the Union Republics, 90 Merited Artists, 429 delegates have been awarded orders and medals of the Soviet Union.
Among the delegates there are 20 Doctors of Arts, 36 Masters of Arts, 89 Professors and Doctors."
April 1948
"Typical features of this kind of music are negation of the fundamental principles of classical music, propagation of atonality, dissonance and disharmony, which are allegedly an expression of 'progress' and 'innovation' in the development of musical form, the rejection of such important pillars of musical works as melody, enthusiasm for muddled, morbid combinations that turn music into cacophony, a chaotic pile-up of sound. This music is very much in the spirit of the contemporary modernist bourgeois music of Europe and America reflecting the rot of bourgeois culture, its complete rejection of musical art, the impasse in which it finds itself."
Dmitri Shostakovich:
"However hard it may have been for me to listen to condemnation of my music, and worse still condemnation of it from the Central Committee, I know that the Party is right, that the Party wishes me well and that I need to search for and find specific creative paths, which would bring me nearer to the Soviet realistic art of the people.
I understand that this path is not an easy one for me, that it will not be very simple for me to begin to write in a new way...It is, however, impossible for me not search for these new paths, because I am a Soviet artist, I have been brought up in the Land of Soviets and I must seek for and hope to find the path to the people's heart."
December 12, 1948, Moscow
"Lately I have been very tired. With great difficulty, with my last ounce of strength I am composing music for the film 'Meeting on the Elbe'. There is no end in sight for this work. I shall not be able to go to Leningrad this month. Physically I don't feel too good either. This also doesn't help with creative energy. I suffer from headaches very often, and over and above that I feel nauseous all the time or, to put it bluntly, as if I'm going to be sick. I must say that this is most unpleasant. When I shave I can see my face. It is swollen. I have huge bags under my eyes and mauve puffy cheeks. Over the last week or a bit longer I have aged fast and this ageing process is advancing with incredible speed. This physical ageing unfortunately also leads to a loss of spiritual vigour. Yet it may well be that all this is the result of over-tiredness. Over the last year I have written a great deal of music for films. This gives me something to live on, but tires me out in the extreme."
Galina Shostakovich,
the composer's daughter:
"The house was regarded as an 'open' one up to a certain stage and then our father became more reserved, less sociable - in the forties and fifties. The house was always full of visitors. He and Mother used to go to concerts and they always brought someone back with them after those concerts. Then there would always be late-night tea.
I remember very clearly how Father suffered from the Resolution of 1948. He would pace up and down the room diagonally.
There is a work of his called 'Rayok', which clearly reflects what he thought about certain comrades. <...>
It was first performed only in the eighties. Not while he was still alive. <...>
I remember it was a very tense time. Moreover, on our father's instructions we children had to be met from school. Maxim was already at music school, where this Resolution had already been studied. He was allowed to stay off school for a fortnight, so that he would not be tormented."
Maxim Shostakovich,
the composer's son:
"I remember the fortress mother managed to create, because of course my father was tormented horribly. She managed to build a wall between the outside world, where my father was being tormented mercilessly, and the family. We children were very much aware of this. We knew that a great responsibility rested on our shoulders. If we made even the tiniest mistake, it could immediately be turned against our father, so we kept our heads down."
---