---
In May 1947, Shostakovich was in Prague at the Prague Spring Festival, where his author's concerts were held. He participated in the performance of Quintet and Trio No. 2, and played the Second Piano Sonata. The Eighth Symphony was performed twice during the Prague Spring concerts conducted by Yevgeni Mravinsky.
In the summer of 1947, the Shostakovich family lived at their dacha in Kellomyaki (Komarovo) near Leningrad. Here, on 21 July, Shostakovich began writing the First Violin Concert.
"Pass. Precise header, but Dorofeyev passes it with his fist at the last moment to Pshenichny. Pshenichny gives a hard kick toward the edge. Fyodorov draws his  opponent away and gives a hard and precise kick from the corner toward the goal." This is not Vadim Sinyavsky's sports commentary, but a fragment of a letter written by Dmitri Shostakovich, who by this time was a world renowned composer, the author of two operas, three ballets, and six symphonies. Shostakovich's childhood passion for football and sports stayed with him throughout his life.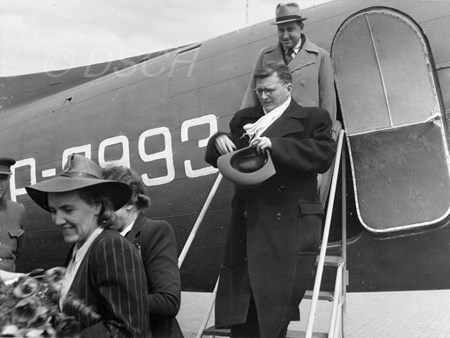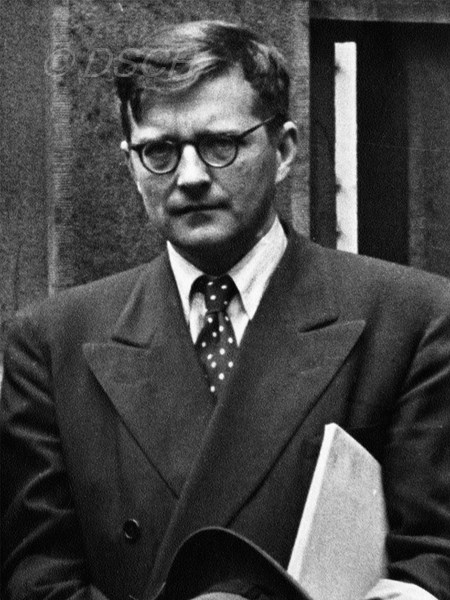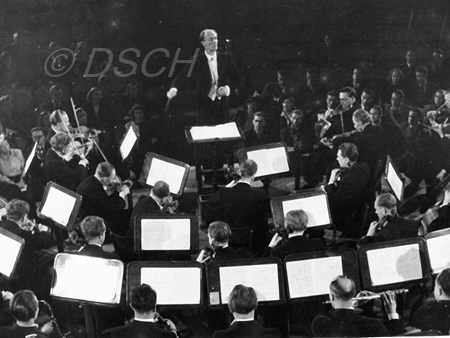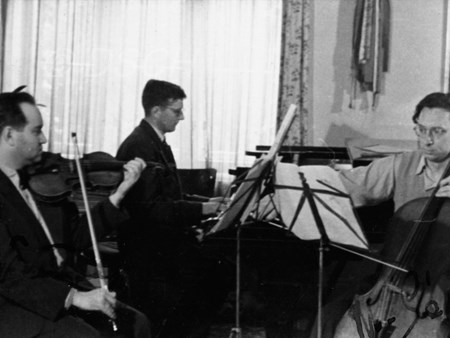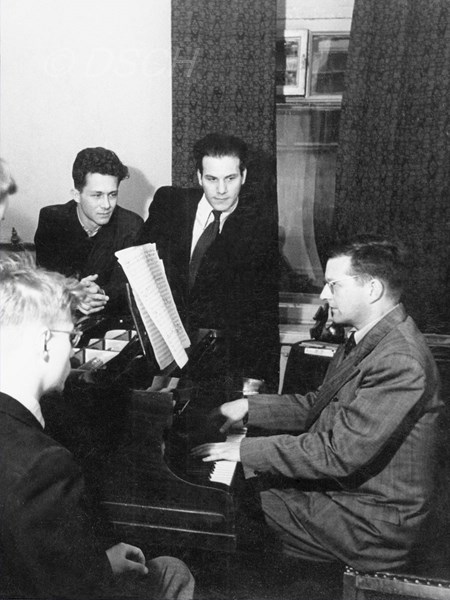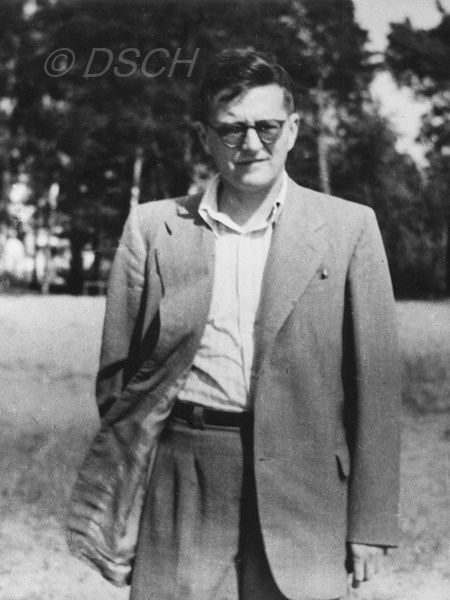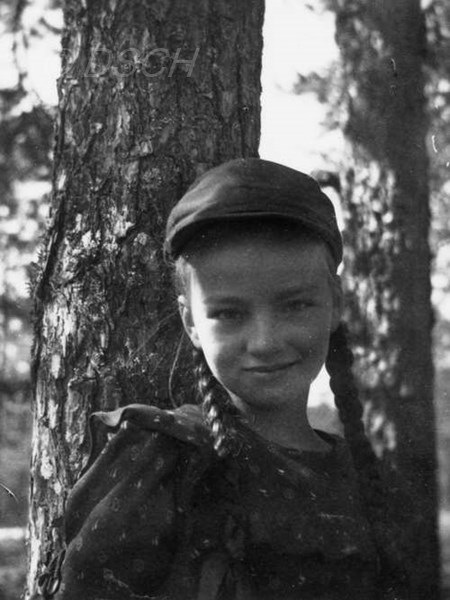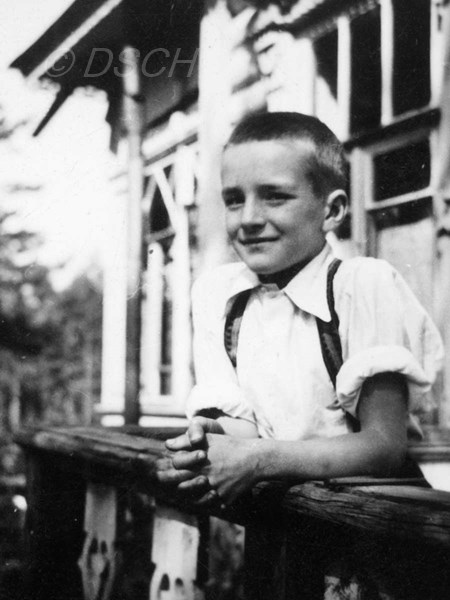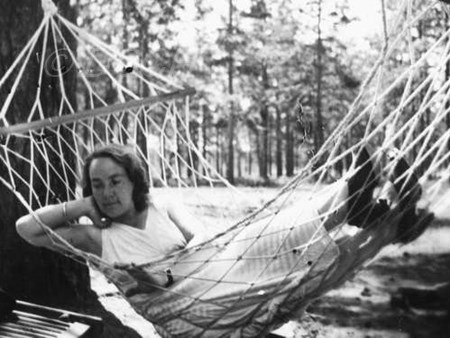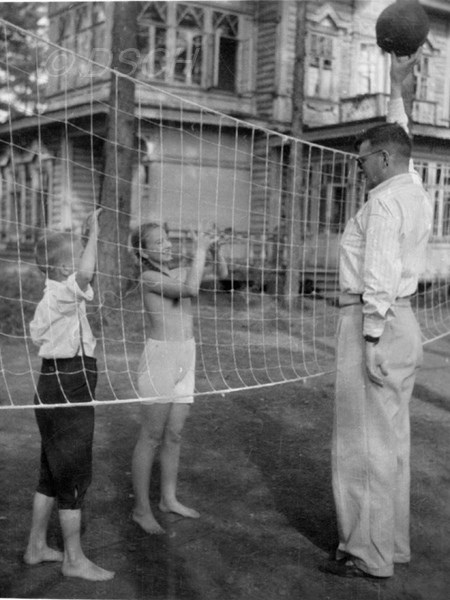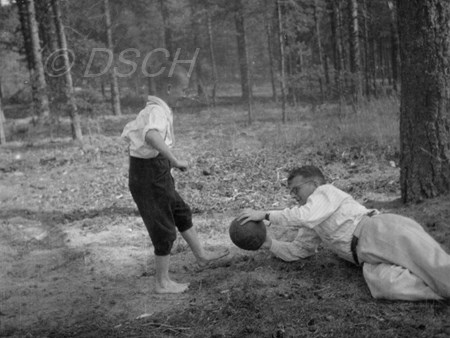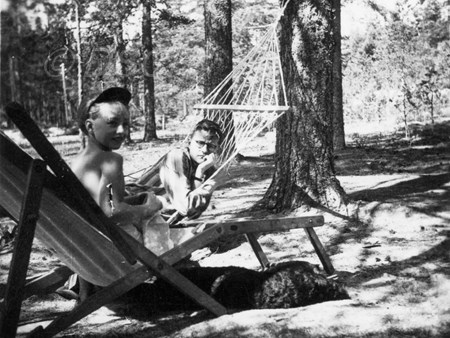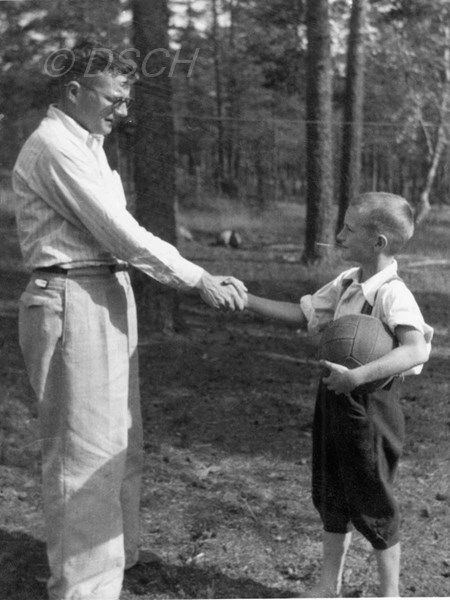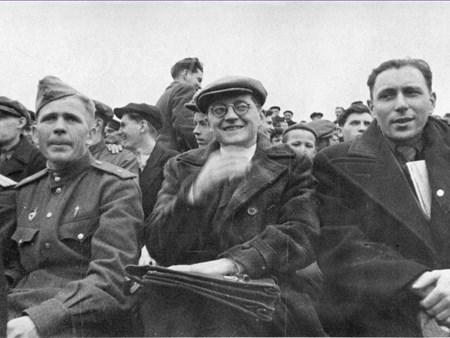 Shostakovich elected a deputy of the Supreme Soviet of the RSFSR.
May - Attendance at the festival "Prague Spring".
"Poem of the Motherland" for soloists, choir and orchestra (ор.74).
Film "Pirogov" (ор.76).
February 16, 1947
"I give you my word of honour that for the first time in my life I have decided to thank with all my heart the author of an article or notice about me. I have never done this before. I don't think that one should do this. One can thank someone for a tasty meal, for help in practical affairs and the like, but for articles, reviews, notices and so on, one is not supposed to. <...> So - I am very grateful to you for your article about me in 'Izvestiya'. It made me really happy. This was probably in part due to the fact that recently there has been no mention of me at all and when something does get written, then...There are a few things I would disagree with in your article: in the first place your description of my Eighth Symphony as 'graceful' and your exaggeration of the 'Mozartian lightness' in it. This is of no importance though."
Rudolf Barshai
(conductor):
"I met him in 1947 when I was still a student at the Conservatoire. At the time we were starting our Quartet, which is now known as the Borodin Quartet. We learned the first Quartet by Shostakovich and were thrilled by it. I rang him and said: 'Dmitrii Dmitrievich I am student so-and-so from the Conservatoire. We have learnt your First Quartet and we should like to play it to you'. He asked straightaway: 'When is your next rehearsal?' I said:' Tomorrow.' 'What time?' 'Nine a.m.' 'Where?' 'At the Conservatoire.' 'In which class-room?' 'No. 47.' 'I'll be there.' That was the short conversation we had. He came late by two or three minutes and when he arrived late by that amount, he apologized to us boys for another five minutes. We didn't know where to put ourselves for embarrassment, when Shostakovich himself was standing before us and apologizing. He was saying: 'Please, don't be angry with me. I never turn up late anywhere for anything, but there is such a hard frost outside.' It was cold, about 20 degrees below and he lived on Kutuzov Avenue and said that the transport wasn't running properly. We didn't know what to say to him.
That was my first meeting with Shostakovich. Later on we met on many occasions and played with him. We used to play for him every time we learnt a new piece of his. At the time when it was not permitted to perform his Third and Fourth Quartets, we of course learnt them, played them to him and played them in friends' flats. Officially, these quartets could not be played."
Galina Shostakovich,
the composer's daughter:
"He was a very punctual and reliable person. He never went in for excuses like:
'I was late, the alarm didn't go off'. If he said 9 o'clock, it was 9 o'clock. If he said 10 o'clock, it was 10 o'clock. He was very punctual.
"What could he not stand, what irritated him in other people?"
"He behaved tactfully with people and never showed that something was irritating him. There were occasions when he, anxious not to hurt someone who had brought him a piece to look at, did not want to say that it was a bad composition. He never said that. He would speak then in very rapid phrases.
'It's very good. It's a good piece.' He simply smothered the person in his phrases:
'It's very good. It's a good piece' as if to say - 'That's all right now, off you go.'
When we had grown up and could be told that a person was not very nice, I remember that he said only once 'That's someone you shouldn't shake hands with. I would ask you not to have anything to do with him.' "
"How did he regard letters?"
"He was a very enthusiastic letter-writer. In those days people rarely wrote as many letters as he did. One could telephone, say what you need, receive an answer and everything would be clear. He, though, used to write a lot. I even remember that on some days he used to ask us to post as many as three or four letters. He felt that any letter received needed a reply, even if it was only in two or three words. He did not just write letters out of courtesy. He wrote a good number of frank letters. He was not a bad writer, even a good one. He derived pleasure from writing letters."
Sergei Gerasimov
(film-director):
"The speed with which he produced the score stunned everybody. He was able to hear all the instruments at once. He used to put the notes down on paper with great speed and energy. It was amazing, like a magic performance, to watch Shostakovich when he re-wrote whole sections of the score immediately finding the right places for all the instruments...
I have seen Shostakovich working on orchestration. It was a splendid sight - a miracle pure and simple."
---