---
At the end of January-first half of February 1938, after the huge success of its Leningrad premiere, the Fifth Symphony was performed several times in Moscow by the State Symphonic Orchestra conducted by Alexander Gauk. On 10 May 1938, the Shostakoviches' son, Maxim, was born. On 30 May 1938, on his daughter Galina's birthday, Shostakovich began composing the First Quartet and continued working at his dacha in Daimishche, where the family spent the summer of 1938. In the summer of 1939, Shostakovich began writing the Sixth Symphony.
At the end of 1938, Grigory Kozintsev and Leonid Trauberg finished work on the cinema trilogy about Maxim. Shostakovich wrote the music for all three films (The Youth of Maxim, The Return of Maxim, and The Vyborg Side). In the autumn of 1940, Shostakovich and artist Natan Altman were invited by Grigory Kozintsev to participate in the work on King Lear at the Gorky Grand Drama Theatre. The premiere of the play was held on 24 March 1941.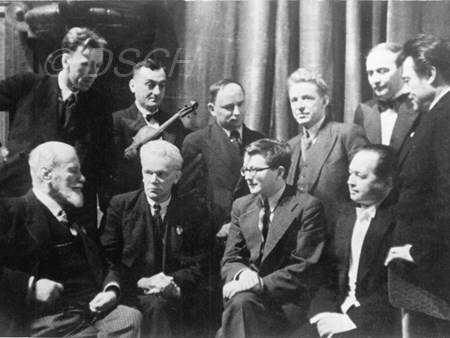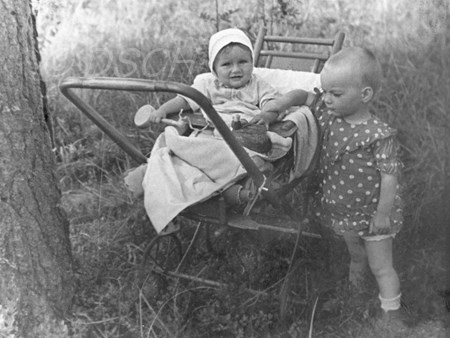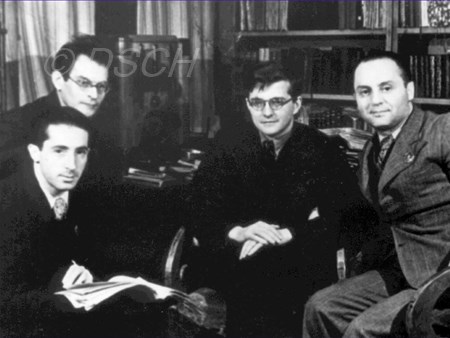 October 10th - First performance of String Quartet No.1 (oр.49).
Premieres of Symphony No.5 in New York, Paris and Boston.
Films - "The Great Citizen" (op. 52), "Friends" (op. 50), "Man at Arms" (op.53), "Vyborg District" (op. 50) with music by Shostakovich.
Birth of son Maxim.
Denunciation of many close friends of Shostakovich as 'enemies of the people'.
May 31, 1938, Leningrad
"Since the supreme happiness in life (for me) is the creation of works of music, I should dearly like to master this science (and art) at a level close to perfection. For that I need to study. This is why (after long pondering and hesitation lasting four years or so) I decided to turn to you with a major request: please take me on as your pupil. I have decided to repeat this request of mine, which I put to you in approximately 1925-1926. Then there were several factors which made it impossible for me to fulfil my ardent wish to study with the great musician Boleslav Yavorsky. I am not deterred by the great distances involved... I shall be waiting for your reply with great trepidation and and burning hope."
June 26, 1938, Leningrad
"A few words about myself. Anxious to become your pupil (I'm not using the word lightly, but uttering it in all seriousness) I see it as necessary to present myself to you in more detail, i.e. to acquaint you with several of my works, which you are bound not to know yet. These are 'Five Fragments' for orchestra (1935), my Fourth Symphony (1935-1936) and four Romances to verses by Pushkin (1936). In addition I am now writing a Quartet. Two parts are already finished. All these works have not yet been published or performed."
June 27, 1938, Leningrad
"At the moment I am gripped by panic. On June 21st I visited a friend with tonsillitis. On the 23rd I went to see my family at the dacha and on the evening of the 24th I received a telegram from my friend's wife, saying that he was seriously ill. I immediately came back into town, where I learned that he hasdiphtheria of a serious kind. I am terrified, since after my visit to this friend aI went to my family at the dacha and may have infected my children. So you can imagine what my mood is like. In three to four days it will be clear if I have been infected, if I have infected my children or everything will turn out all right..."
June 28, 1938, Leningrad
"The swabs taken from my nose and throat for analysis were negative. So, for the time being I'm not down with diphtheria. So I haven't infected my children."
August 4, 1938
"Your joy at 'Lokomotiv's' 4:2 win I shared until today. Today in "Komsomolskaya Pravda" it was pointed out that it had been a friendly match. Alas in the next few days there will be no league or championship matches in Leningrad. So I shall go back to the dacha the day after tomorrow. This means that it will be at least 2-3 weeks before I can stimulate my nerves in the 1st or 2nd sector of the Lenin Stadium."
Pyotr and Nikolai Dementiev - football players:
"...and not only to Moscow - big deal, just one night on the 'Red Arrow' train - but also to Kiev or Tbilisi. He travelled to inspire the team, to support it. Travelling was different in those - it meant rattling around in a train for days... Perhaps he found inspiration as well on those trips..."
---