---
The premiere of Shostakovich's first ballet The Golden Age was held on 26 and 27 October 1930 in the Leningrad State Academic Theatre of Opera and Ballet (GATOB), ballet masters Vassili Vainonen, Leonid Yakobson, and Vladimir Chesnakov.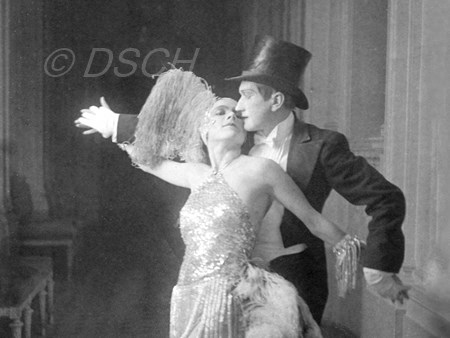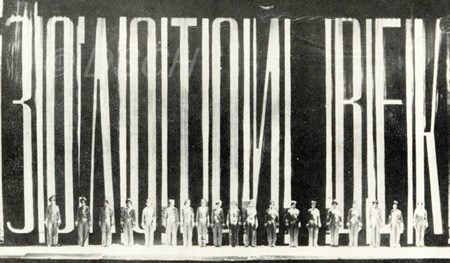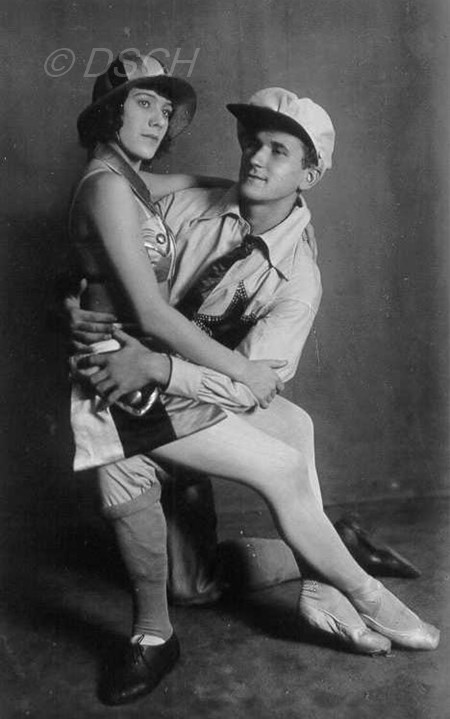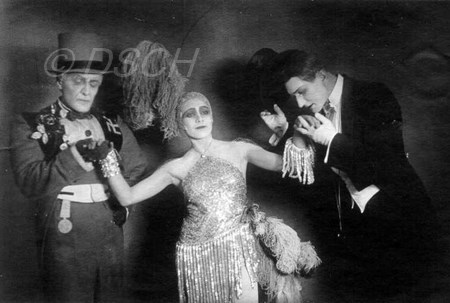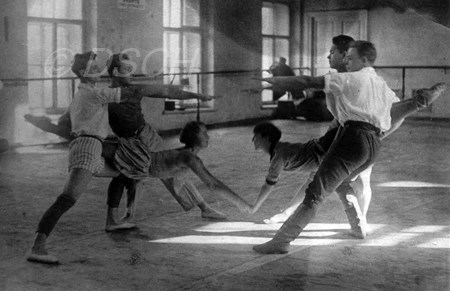 January 18th. Premiere of the opera "The Nose" (op. 5).
January 21st. Premiere of Symphony No.3 (op. 20).
January 26th. Premiere of the ballet "The Golden Age" (op. 22).
"Is it possible for a stupid anecdote - even if it has been specially presented, accompanied by specially written music, which serves to accentuate and bring out all the negative aspects of this anecdote ... to attract the attention of our progressive workers? ...Of course not..."
April 1930
"The author of the opera 'The Nose' is turning to you with the following request:
please give immediate instructions for the opera 'The Nose' to be cancelled. <...>
I am convinced that 'The Nose' is not one of my most successful compositions. The production at the former Mikhailov Theatre has convinced me still further of this.
The path followed by 'The Nose' is a correct one, but if 'The Nose' is not received as I had hoped, then it should be taken off. <...> I should like once more to express my deep gratitude to you for ensuring that 'The Nose' was put on: I shall be grateful to you for this all my life. Yet now, I am asking you to cancel it.
P.S. <...> Please keep my letter and my request to you a close secret."
1930, Rostov-on-Don
"My dearest Mamma, I have just played Tchaikovsky's Concerto at a symphony concert. I shall describe everything in detail. When I arrived in Rostov, I thought that people would be paying attention first and foremost to the posters. The posters I had brought with me. On them was written: 'with the participation of the well-known composer and pianist D. Shostakovich. Yesterday morning was the first rehearsal. The orchestra greeted me very warmly. This morning we had the second one. There was a large audience. When I came on stage, Yakobson announced: 'Let us welcome Dmitrii Shostakovich'.
Wild applause turning into an ovation. At the concert I was also given rapturous applause. The success was tremendous. I gave three encores. Each time we played an excerpt from 'The Golden Age'. On Friday I am going to give a lecture entitled: 'The Modern Position in Musical Art'. All in all, I'm satisfied. I had not expected such a big success."
1930, Odessa
"The second, no less vivid impression from Odessa was a conversation with a representative of the Odessa Philharmonia (UAPM). She was quite a pretty, boisterous Ukrainian girl. I did not find out her surname, which probably led me to suffer. I met her through a local musician. Yesterday morning she rang me on the telephone and expressed the wish to see me. I realized straightaway that my facial expression went all self-satisfied. Imagine my disappointment when I learnt that she had come to persuade me to start writing songs for the masses. 'Just think,' she says.' we, the local members of UAPM listened to your ballet, which is so decadent... Tahiti-Trot... light music... contemporary rubbish...' This was the torrent pouring from her pretty little mouth. I listened entranced. The Keks in me was stirred: 'Why all this?' I asked. 'Life' I told her: 'is beautiful'. I put my arms around her and tried to kiss her. At that very moment I felt a hard smack on my cheek and she stalked out of my room shouting: 'I'll write about this in 'For Proletarian Music'."

"I suggest the following methods for combating 'the light-music genre':
First approach the authorities in control of the publication and performance of music production with the demand that they promulgate an appropriate resolution strictly banning the publication and performance of light music;
<...>
<...> In order to combat light music the progressive musical public should call to its assistance the Party, Komsomol, Trade Unions, the Radio, club activists and organizers of musical entertainment.
<...>
P.S. I consider it to have been a political mistake for me to have granted Conductor Malko permission to re-orchestrate 'Tahiti'Trot' , since 'Tahiti-Trot' (a number from the ballet 'The Golden Age') when performed without its appropriate setting, which makes clear the author's attitude to the material, could create a false impression - that I am an advocate of 'light music'. The appropriate ban was forwarded abroad by me to the conductor Malko three months ago."
Dmitrii Shostakovich:
"Even then I was working seriously at my music ... at composition. I had already completed works , which are still being played today, for example, my Symphony No.1 was composed at that time. The opera 'The Nose' based on the Gogol novella was also written at that time. Many years have passed since then... I am very happy now that the Moscow Chamber Music Theatre has decided to stage 'The Nose' and to include it in its repertoire. This has given rise to a marvellous production. <...> I am so glad that this opera has been staged again... I have had the opportunity to see it in a Berlin theatre. This too was a marvellous production. Both from a musical and theatrical point of view, it was very well done.
They sang in Russian, but translations into German were provided for the German audience. My view is that opera should be performed in the language of the people listening to it. So, if an opera is staged in Berlin it should be sung in German, if in London it should be sung in English, in Paris it should be sung in French.
Yet, there is another point of view, especially in the United States: opera should be sung in the language in which it has been written. Fairly recently, two years ago, - it was in London ... I listened to Mussorgsky's 'Khovanshchina' in my orchestral arrangement. It was a good production and they sang in Russian. Yet, the Russian language in 'Khovanshchina' is ... let's put it this way ... so different from the language of today and with the English accent on top of that..."
---