---
In 1920, Shostakovich moved to Leonid Vladimirovich Nikolayev's piano class.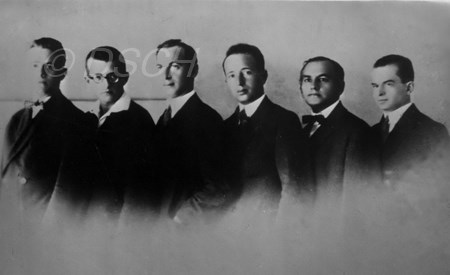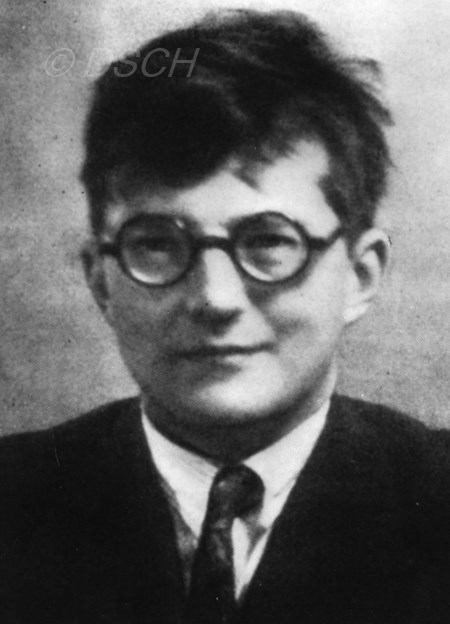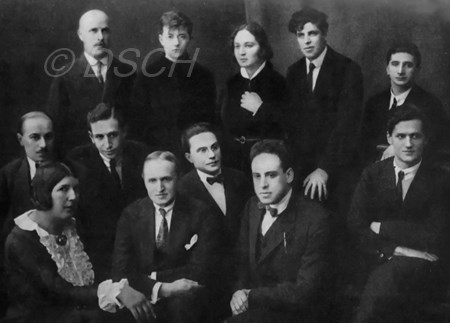 The Years at the Conservatoire.
May 8, 1920: Shostakovich performs his Preludes (op. 2) at the Exhibition of Kustodiev's paintings in the House of the Arts.
Autumn 1920: Move to L. Nikolayev's piano class.
"I saw Dmitrii Shostakovich for the first time in our house... on November 11, 1920.
<...> First we just sat, ill at ease with each other. Later we began to play with the model railway. Mitya was soon bored with it. He went over to the piano and began to play the open page of 'Tannhauser'
<...> He appeared just as he always  would do later: slightly aloof, absent-minded, with dishevelled hair and wearing glasses that hid his eyes."

"In the autumn we celebrated Mitya's birthday.<...>
Glazunov was sitting with us at the birthday table. His massive imposing bulk and his measured, good-natured way of talking lent the occasion a spirit of boundless warmth and spontaneity.
Then he asked for silence: chewing his lips as if weighing every word, he turned quietly to the guests:
" I assume that today we have gathered today (pause) to honour and wish good health to the young composer (pause)... young composer (pause)... (someone tried to whisper the word 'Scherzo' to him).
"But Glazunov, looking over towards Mitya with fatherly affection, slowly went on: "To honour and wish good health to the young composer of future symphonies."
With these words he took Mitya's hand and shook it hard and enthusiastically.
I again had the feeling that he would have liked to give him a hug.
---